Dr. Konstantin Frank Winery
Open Map
Dr. Konstantin Frank Winery is one of the most prestigious and beloved wineries in the Finger Lakes. The winery's founder, Dr. Konstantin Frank introduced vinifera (classic European grape varieties) to the region starting a winemaking renaissance in the region. Without the contributions of Dr. Frank, the Finger Lakes wine region would not be where it is today. The winery was established in 1962 and is now in its fourth generation of Frank family ownership. 
A Visit to the Dr. Konstantin Frank Winery
The Dr. Konstantin Frank Winery is situated on the south western hills of Keuka Lake. It was here in 1957 that Dr. Konstantin Frank planted his first vinifera vines with the hopes of growing world class wines based on cool climate grape varieties like Riesling, Pinot Noir, and Rkatsiteli.
A visit to the Dr. Konstantin Frank Winery is steeped with four generations of history and education. We offer several different tasting experiences to allow each guest to choose their preferred method of tasting. Combine our quality wines with spectacular views and one of the most knowledgeable tasting room staff in the Finger Lakes, and you're sure to have an unforgettable experience!
If you would like to visit us with the intention of purchasing wine, our Retail Stores are open Year-Round, Monday through Sunday 10:00 AM to 5:00 PM.
Our winery is closed Thanksgiving, Christmas Eve, Christmas Day, New Year's Day, and Easter.
We are currently offering one style of tasting experience, The Progressive Tasting Experience. 
Your individual pre-booked group of less than 6 people will travel through an instructional guided tasting of 5 wines all while learning the production of sparkling wines, how our founder changed the course of winemaking in the Finger Lakes, the differences between Keuka and Seneca Lakes, innovative winemaking techniques, and stories of our generations. At each of the 5 stops, guests will have one choice from a selection of 3 wines. A Dr. Konstantin Frank branded GoVino glass is included with your tasting.
The Details
A Rotating Selection of 15 Different Wines to Choose From
5 - 1.25 oz Tastes of Wine
Classic, Reserve, and Helm Series Wines Available
Sparkling and Still, Tradition and Unique, Dry and Sweet
Instructional Experience At Each Stop
$10 Per Person
Fully Refunded with a Purchase of 4 Bottles
Reservations Required
General
Alcohol Served:

Group Friendly:

Reservations Required:
Craft Beverage
Tasting Fee?:
General
Reduced Occupancy/Occupancy Limits:

Social Distancing Guidelines Enforced:

Open For Business: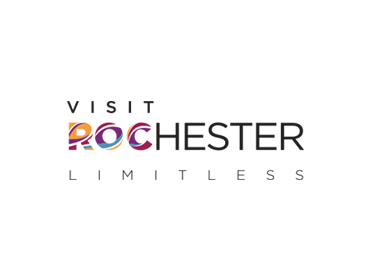 Perfect for gift giving or a family dinner. These are our most popular selections. The six pack includes one bottle of each: more