Dodson Destinations Consulting.com
For a fun, informative, and interactive tour experience, Dodson Destinations will design a trip that will long be remembered! From our Roc City Tour (Rochester), to our Niagara Falls and Finger Lakes Tours we will provide an entertaining and carefree experience. Providing customized group tours, relocation tours for individuals– we are just one call away!
Learn more about the Laugh, Stay, and Play Tour! here: https://youtu.be/sh1MqKt3FCM
General
Open For Business: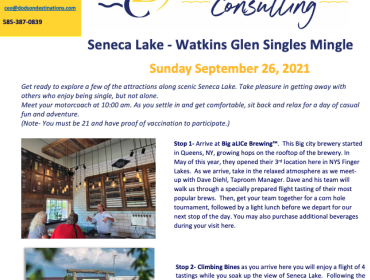 September 26, 2021
Spend the day meeting new people while exploring the sights and enjoying great food and drink!  Call now to reserve your spot!
more