Please help us welcome the following meetings and conventions to Rochester this November.

Science Teachers Association of NYS
November 6-November 9, 2015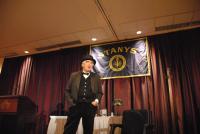 The Science Teachers Association of New York State (STANYS) returns to Rochester, NY. This year's theme is "Bring Science Home." "I am a localvore," says STANYS president Gene Gordon, "I am proud that our conference is in Rochester, a city with many historic scientific connections. Rochester is on the map because of Xerox, Kodak, Bausch & Lomb, brewing and horticulture. It has amazing schools of science like the University of Rochester and RIT. But it is not just Rochester of which I am proud; New York has a long history of supporting science and technology." (Read the President's full letter)
This is the 120th conference for the Science Teachers Association of New York State. Special events will include learning about the science behind NY's agriculture and brewing industry with the Rochester Beverage Trail.  
Learn More: www.conference.stanys.org
Twitter: @ Stanysorg
Facebook: facebook.com/Scienceteachersassociationofnewyorkstatestanys
NY Battery and Energy Storage Technology
November 12, 2015

NY-BEST's Annual Energy Storage Technology Conference features leading experts in battery, fuel cell and energy storage technologies. The conference will focus on energy storage technology, and product development including research, development and commercialization of energy storage technologies. The event is expected to draw an audience of approximately 125-150 people representing researchers, entrepreneurs, corporate technology experts, academics, government officials and the financial community.
Learn More: NY-Best.org
Twitter: @NYBatteryenergy
Brothers and Sisters In Christ (BASIC College Ministries)
November 12-November 15, 2015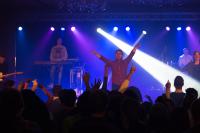 Brothers and Sisters in Christ (BASIC), is a network of college students and churches in the Northeast that meet to enjoy life together, learn about God, and make a difference in the world. Students on over 30 college campuses gather every week to worship God and inspire each other to live out their faith in Christ at school. Every semester, all of the students from dozens of universities gather together in Rochester, NY for 3 days of worship, teaching, and ministry. Since BASIC was founded in 1978, over 18,000 students from over 60 campuses and dozens of nations have attended these conferences.
Learn more: www.thebasicsite.org/basiccon
Twitter: @theBASICcrew
Instagram: @theBASICcrew
Facebook: facebook.com/theBASICsite
#BASICcon
SUNY Fall Student Assembly Conference
November 13-November 15
The State University of New York's Student Assembly ("SUNY SA") is an organization comprised of student leaders elected by their peers from across SUNY's 64 campuses. Empowering students throughout the state, the SUNY SA is committed to student life and ensuring the representation of its members on the state and national level as well as throughout the SUNY system. Representatives from SUNY campuses will meet in Rochester, NY for the 2015 Fall Student Assembly Conference. This year's conference theme is Progress through Rebuilding, Reinvention and Forward Thinking. Students will engage in exciting workshops ranging from professional development to the inner workings of student government. Workshops will be facilitated by the leading minds of higher education.
New York State Turfgrass Association
November 16-November 18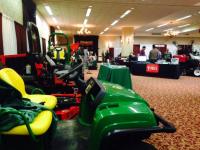 The New York State Turfgrass Association (NYSTA) annual Trade Show brings together green industry professionals to network with golf course superintendents, sports turf managers, landscape and grounds maintenance professionals, arborists, and equipment managers. Attendees gain access to up-to-date research, hands-on workshops, and the opportunity to experience the latest products, equipment and services.
Learn more: www.nysta.org
Facebook: facebook.com/newyorkstateturfgrassassociationinc
Twitter: @nysturfgrass
New York State Association for Computers & Technologies in Education
November 21-November 24, 2015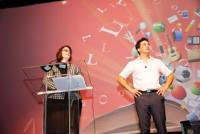 The New York State Association for Computers & Technologies in Education Conference (NYSCATE) returns to Rochester, NY. This year will mark the 50th anniversary of this conference and attendees will join in the celebration. Visitors and residents will also be able to participate in 2nd Annual Rochester Mini-Maker Faire on November 21st at the Joseph A. Floreano Rochester Riverside Convention Center. This family friendly showcase of creativity, science and technology is partnering again with NYSCATE to bring this event to Rochester.
Learn more: www.nyscate.org
Twitter: @nyscate
Twitter: @rochmakerfaire
Facebook: facebook.com/nyscate