What's Open In Rochester, NY
Thursday, June 25, 2020 1:00 PM by Visit Rochester Staff

With the health and safety of our visitors and community in mind, many Rochester businesses had temporarily closed or suspended activities due to the New York State on PAUSE order. However, many businesses in Rochester are reopening smartly, and safely. As our community continues to reopen, we have compiled a list of places that are open and ready to welcome you to Rochester.
This list is being updated as announcements are made, so the information may not be completely up to date and is subject to change. If you plan to visit specific locations, please check directly with those entities for the latest information. Visitors are advised to consult ticket and reservation cancellation policies regarding individual plans. 
Museums & Attractions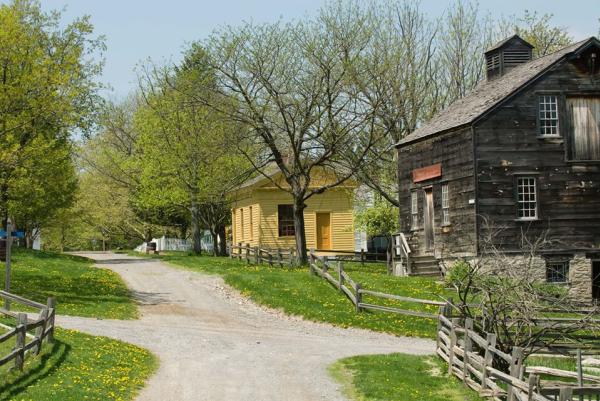 Return to the rink at Bill Gray's Regional Iceplex. The iceplex is following New York State guidelines for sports as well as taking its own phased approach to slowly reopening that will limit some activities. 
Colonial Belle Erie Canal Cruise
The Colonial Belle has returned to its dock on the Erie Canal in Fairport, NY for its 2020 tour season.
Genesee Country Village & Museum
Genesee Country Village & Museum (GCV&M) welcomes both members and the public to the museum grounds on Friday, Saturday, and Sunday each weekend through the summer.
The George Eastman Museum is open to the public with new guidelines and measures that prioritize the health and safety of guests and staff. Due to reduced capacity, advanced tickets are recommended.
Image City Photography Gallery
Image City Photography Gallery has opened back up to the public with a new exhibit that will feature artists with excellent Black & White photography skills. 
The Memorial Art Gallery (MAG) is open to the public with the number of guests allowed in the museum limited. 
Radio Social, a 42,000-square-foot facility with 34 bowling lanes, lounge areas, a variety of indoor and outdoor games, two in-house dining concepts, and two bars, is open with extra safety precautions in place. Steps to keep you safe include temperature checks, mask wearing, cashless payment, mobile ordering, updated layout to support social distancing and sanitizing stations, and strict surface and equipment sanitization. 
Rochester Museum & Science Center 
The Rochester Museum & Science Center, Strasenburgh Planetarium, and Cumming Nature Center is open to the public. In addition to safety precautions, the RMSC has adjusted its hours of operation and lowered ticket prices. 
Rochester Pedal Tours is open for pedal-powered bikes around the center city and motorized party boat tours on Lake Ontario. 
The Sam Patch Tour Boat is back at its Erie Canal dock in Schoen Place in Pittsford, NY for its 2020 boating season. 
Seneca Park Zoo 
The Seneca Park Zoo is open to members and the public with limited capacity via timed tickets. 
The Strong Museum of Play 
The Strong Museum of Play will open to members only from June 27 to July 10. Beginning July 11 the museum will be open to both members and non-members with limited capacity and timed tickets. 
Susan B. Anthony Museum & House
The Susan B. Anthony Museum & House has reopened its doors to the public for tours. Admission to the museum is through advance online ticket sales.
Wickham Farms
Wickham Farms is open to the public. Timed tickets are required and available for purchase online.
Restaurants & Bars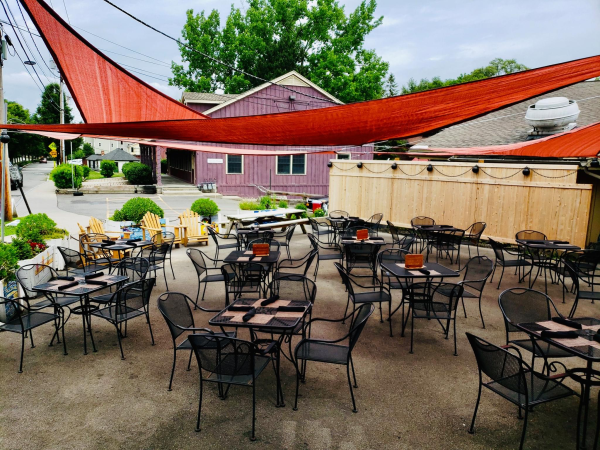 Restaurants in Rochester and the Finger Lakes are able to open with outdoor dining and reduced capacity seating for indoor dining with safety precautions in place for guests. Click HERE to view a growing list of outdoor dining options in Rochester, NY. Be sure to check if reservations are required. And don't forget, many restaurants are still offering takeout and delivery options as well - see a full list HERE for takeout ideas. 
Breweries & Wineries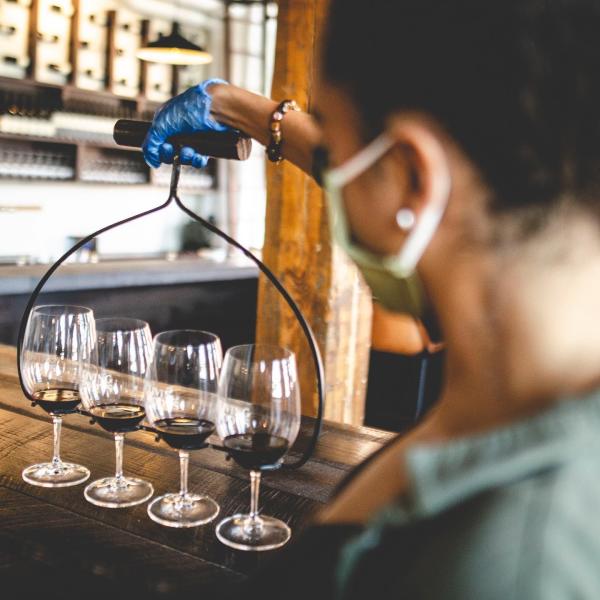 Visitors can once again safely enjoy the flavors of Rochester and the Finger Lakes with a visit to one of the area's many wineries and breweries. Wineries are now open, and many are encouraging reservations in advance. Rochester's Casa Larga and Living Roots are both open and offering flights, wine by the glass and bottles from their tasting rooms. Rochester's brewery scene is back, and many offer spacious patios from which to enjoy locally made craft brews. Please call or check the breweries' websites/social media pages before arriving for specific instructions.
Rochester's craft distilleries have been busy making hand sanitizer for our community over the past few months. They are now once again making spirits,  and bottles are available for sale at both Black Button Distilling and Iron Smoke Distilling.   
Outdoor Recreation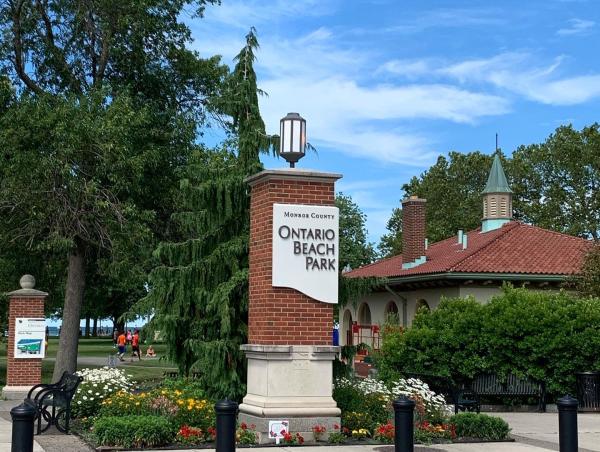 There are many different opportunities to explore and enjoy Rochester's outdoor activities. Take a hike in one of Rochester's many parks (the Monroe County Parks system maintains 21 parks!) or spend the day on the shores at Lake Ontario at Ontario Beach Park, Hamlin Beach State Park or Durand Eastman Park. Enjoy some fishing on Lake Ontario, the Genesee River, Irondequoit Bay or one of the many creeks and streams favored by anglers. Grab your bike and cycle one of the many trails in the Rochester area, including options for both off-road/mountain and recreational bikers. Rochester's golf courses are open and ready for golfers, here is a list of some of our favorite courses in the area. 
Lodging 

Most hotels in the region are open and ready to welcome you Rochester with safety precautions and procedures in place. For a list of accommodations in Rochester, NY please visit the HOTEL section of our website. 
Shopping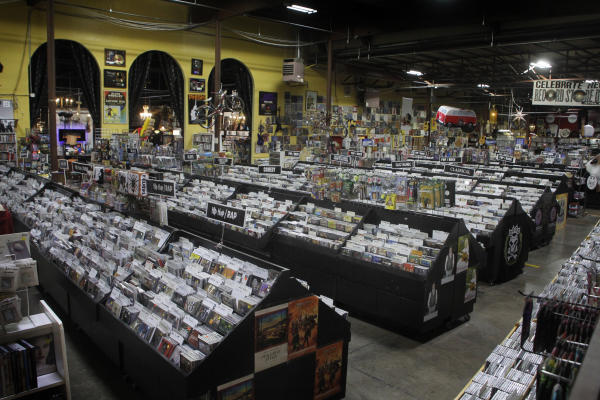 Enclosed shopping centers including Eastview, The Mall at Greece Ridge, and The Marketplace Mall are open to the public. The Record Archive— a music and entertainment destination in Rochester specializing in vintage vinyl, new music releases, unique gifts, and more—is open for shopping as well as offering curbside and online orders. 
Comments