Photo credit: @steverabone
Amid the challenges of 2020, we're excited for a new year and all that 2021 has to offer. There is so much to look forward to when you visit Rochester, NY in 2021. From great golf, to fishing, hiking, visiting museums and going out to eat, see what our team is looking forward to for the year ahead.
New Restaurants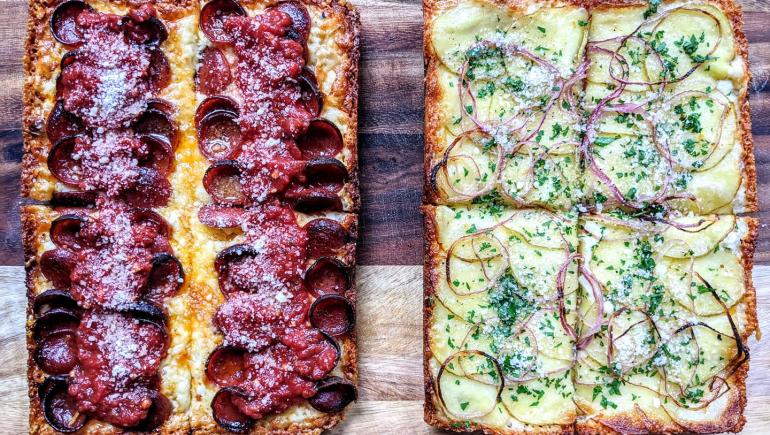 Credit: Pizza Wizard Rochester 
Rochester businesses are resilient. They have grit. Maybe it's our city's industrial roots shining through. We have seen this resilience first hand in the number of new restaurants who have opened up in the middle of a global pandemic.
Newly opened restaurants to check out in Rochester include Pizza Wizard ROC, which features Detroit-style square pizza, Bodega, a convenience store and café combination in Rochester's trendy Park Avenue neighborhood (the breakfast sandwiches are incredible), and the pop-up fried chicken kitchen Chick'N'Out ROC. The Rochester Public Market will be home to Velvet Belly, a seafood restaurant from Rochester restaurateur Josh Miles, along with partners Jeremy Nucelli and Chelsea Felton.
It also goes without saying that many Rochester restaurants have recently re-opened, after facing temporary closures and continued restrictions due to COVID-19. Rochester has previously been recognized as one of the top cities for food in the country, and our local restaurant community is filled with scores of creative and indecently-owned culinary hotspots. In 2021 it continues to be critical to support our local Rochester restaurants. Whether you dine in, or take out, eat local!
Mercantile on Main Food Hall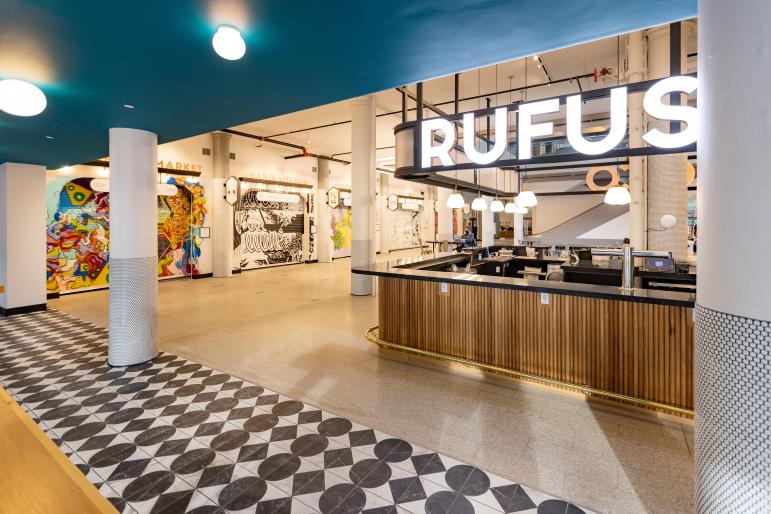 Perhaps the most ambitious new opening in 2021 is the newly-opened Mercantile on Main at Sibley Square, located inside the historic Sibley Building. The Mercantile is Rochester's first food hall, and one of the largest food halls in the state outside of New York City. The Mercantile has a flavor for every palate, including coffee, cocktails cuisine from seven different vendor kitchens, with five of the seven being minority or women-owned businesses. Learn more about the Mercantile on Main in our blog post here.
New Brewery Openings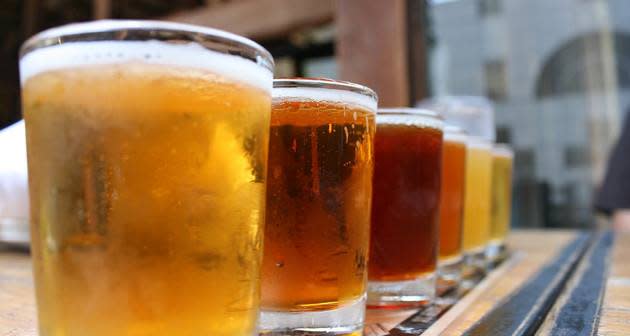 With more than two dozen breweries in Monroe County alone, Rochester has quickly risen the ranks of best cities for beer-lovers in the country. In 2021, beer-lovers can enjoy classic Rochester breweries like Genesee Brewery and Rohrbach's, while exploring new offerings from Strangebird, Heroes and Faircraft Brauhaus. 
Golfing in Rochester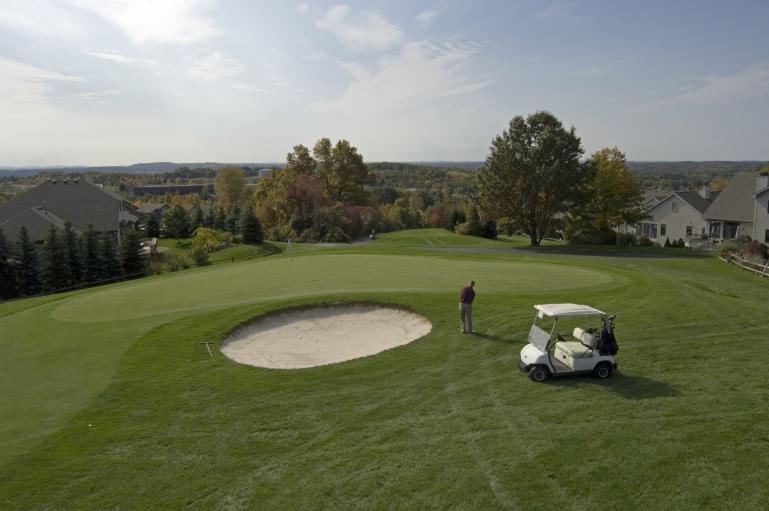 Golfer at Woodcliff Hotel & Spa 
An ideal sport for social distancing, golf saw a surge in popularity in 2020, with many new and returning golfers ready to once again hit the course in 2021. Plan a golf getaway to Rochester this year and enjoy highly-rated courses, affordable accommodations and plenty of activities to keep you entertained after the last round of the day has been played. Rochester doesn't shy away from the national golf spotlight, and the city will play host to the PGA National Championship in 2023. Until then, take advantage of three seasons of golf, and see our recommendations on golf courses to play in Rochester in 2021.
New Museum Exhibits

Warhol Cow Wallpaper Courtesy of Memorial Art Gallery
Rochester is the cultural capital of upstate New York, and our museums continue to curate new and exciting exhibits.
Fantastic Fishing
Fishing on Lake Ontario
Another activity made even more popular by the need for fresh air, space and social distancing, Rochester offers an abundance of options for fishing. From Lake Ontario to the Genesee River, to Sandy Creek and Irondequoit Bay, Monroe County has some of the finest fishing in the nation. Salmon, lake trout, brown trout, rainbow trout, walleye, pike, largemouth and small mouth bass, perch and panfish are some of the many varieties anglers will find in our waters. Whether you go solo or book a charter with a captain, you will find many options for fishing in the Rochester area in 2021.
Exploring Rochester Parks and Trails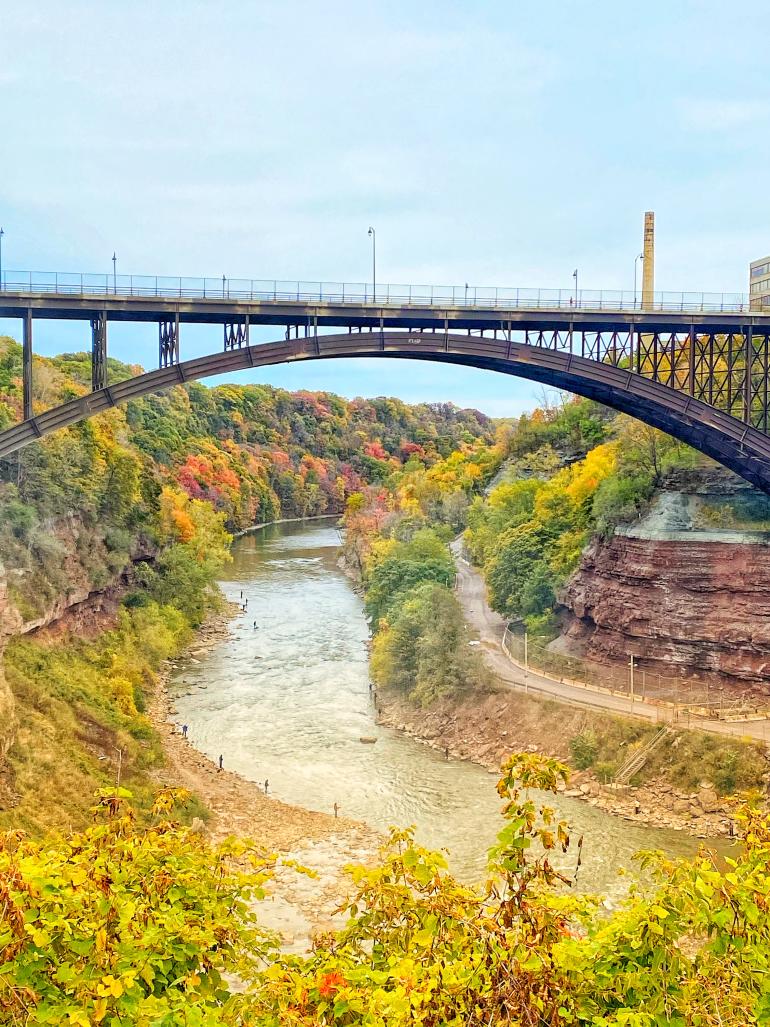 Lower Falls Park in Rochester 
Long or short. Challenging or oh-so-easy. From leisurely strolls to "bring those trusty hiking boots,"- the Rochester area has great trails tailor-made for walking and hiking enthusiasts in every season.  From urban hiking to exploring the "Grand Canyon of the East," Rochesterians rediscovered the community's fantastic local parks system in 2020, and in 2021 we look forward to reintroducing visitors to Rochester's beautiful parks. With a well-maintained local parks system, including several designed by Frederick Law Olmstead, the Rochester area is well-suited for outdoor exploration and adventure.
New welcome center at George Eastman Museum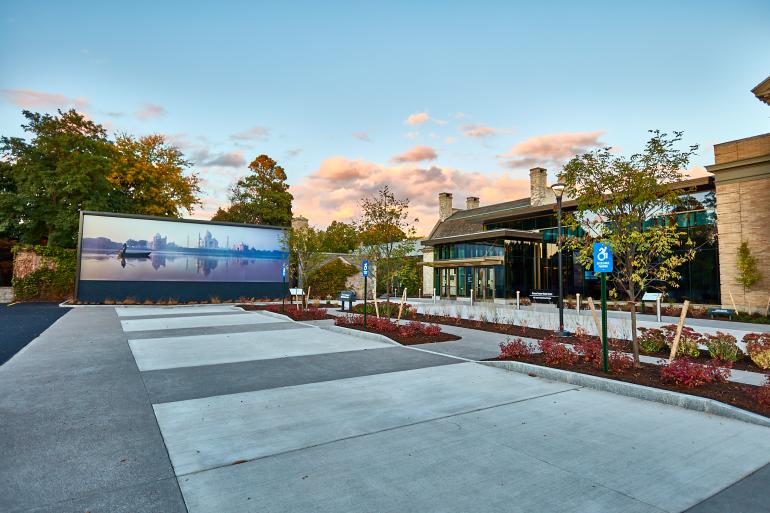 The George Eastman Museum, the oldest photography museum in the world, undertook a major construction project to relocate the museum's main entrance and create a new visitor center. And, at the end of 2020 the museum officially opened the new Thomas Tischer Visitor Center. The modern new entrance is located next to the museum's historic Dryden Theatre, and offers guests a more convenient, visible, welcoming, and accessible entrance. The visitor center also includes a new café and museum shop.
Reconnecting in a place we love
Most importantly, in the year ahead as it is safe, we are looking forward to reconnecting with family and friends in a place that we love – Rochester, NY! Get ideas on an upcoming visit to Rochester with our suggested trip ideas here.