#VisitROC's Guide To Maple Sugar Season In Rochester, N.Y.
Tuesday, February 25, 2020 11:00 AM by Visit Rochester Staff

It's a magical time of year when the weather is just right: warmer days, chilly nights and the sap begins to flow in the sugar maples. There is nothing quite like the taste of fresh maple syrup. In Rochester and the Finger Lakes region, there are some ways visitors can taste and experience New York State Maple season for themselves.
CANCELED
March 21-22 | March 28-29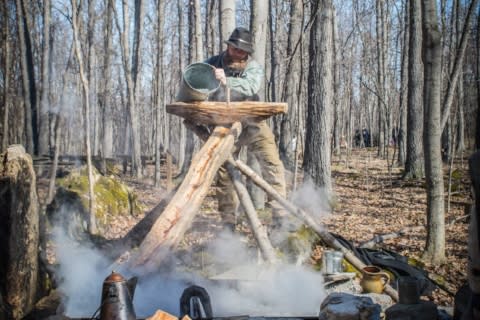 Experience maple sugar season the 19th century way at the Genesee Country Village & Museum Annual Maple Sugar Festival and Pancake Breakfast. Meet the tinsmith and the cooper who crafted the buckets, spiles, and troughs used to catch the sap, then try your hand at tapping the sugar maples.  See the art of making tallow candles at the MacKay House. Watch as trees are tapped live on the Village Square. Taste the delicious 19th-century dishes made with the thick amber treasure of our New York forests. 
On April 4, Genesee Country Village & Museum is hosting its Maple Sugar Soiree. This 21+ event is a grand party celebrating the maple sugar harvest!  The event includes music, food and drinks, games and more. 
New Driving Tour Format 
March 21-22 | March 28-29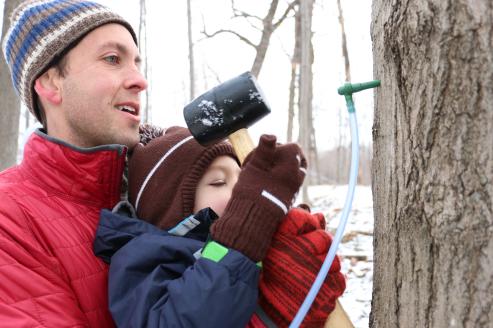 Drive through Kettleridge Farm at 515 Log Cabin Road in Victor during Maple Weekend! This year, enjoy a driving tour of Kettle Ridge Farm and DRIVE-THRU pancake breakfast. You and your family will never leave your car, yet you will have a fun, educational, and delicious experience drenched in maple syrup. Upon arrival, you will travel a loop around the farm with stops including the traditional iron kettle with the sap boiling over an open fire, pick up breakfast and drinks from the Kettle Ridge Farm Pancake Food Truck and place orders for other products, see the famous chickens, and the sugarhouse. 
Postponed Until May 
March 23-24 | March 30-31 | April 4
Maple Sugaring at the Cumming Nature Center explores the science and lore of maple syrup production with volunteer guides along the Pioneer Trail. Learn how a tree makes sap and discover the different processing techniques of Native Americans, early pioneers, and today's modern sugar bush managers. Taste 100 percent pure maple syrup in the sugarhouse and a pancake meal in the visitors center.
CANCELED
March 21-22 | March 28-29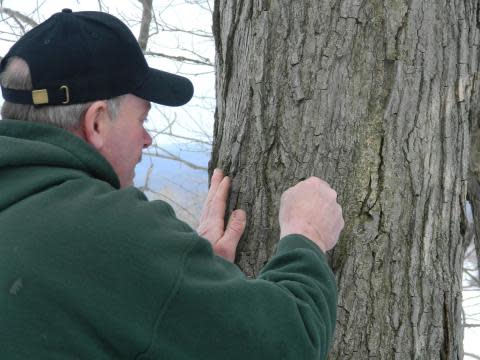 During Maple Weekends guests enjoy all-you-can-eat pancakes and other breakfast specialties all served with Boxler Maple Farm Syrup made fresh at Hidden Valley Animal Adventure. Guests can also visit with the more than 30 species of exotic animals who live at Hidden Valley through their year-round tours.
Tag us or use #VisitROC during maple season to share all your maple sugaring adventures!
Comments