What happens when you combine the creativity and innovation of RIT students with a community that loves festivals like no other? Imagine RIT. Now in its 12th year, Imagine RIT: Creativity and Innovation Festival is a campus-wide event that showcases the creative and innovative spirit of RIT students, faculty, and staff.
Visitors will experience wide range of RIT's contributions to science, technology, the arts (and so much more) through interactive presentations, hands-on demonstrations, exhibitions, and research projects set up throughout campus. Multiple performance stages with live music and entertainment are also a hit with visitors of all ages. Held annually each spring, Imagine RIT is the kickoff to Rochester's rich festival season.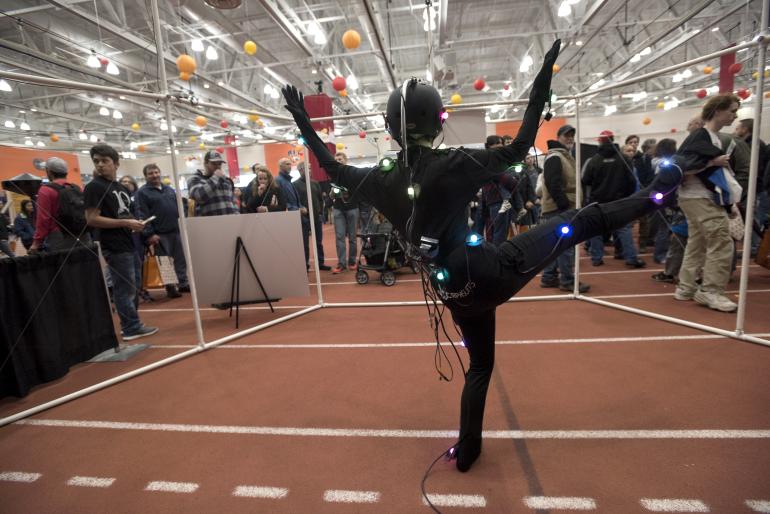 Here are three things to not miss at this year's Imagine RIT.
Premade Itineraries. Traveling to the festival with kids under the age of 6? How about 'tweens and teens? Imagine RIT organizers have taken some of the guesswork out for you with suggested itineraries for families broken down by age group. Premade itineraries are available for kids ages 4-6, ages 7-11, ages 12-14 and ages 14-18.
Hundreds of exhibits. There are more than 400 exhibits to discover at this year's Imagine RIT. You can sort the exhibits by type online or check out premade itineraries developed for families with kids. Exhibits span a wide range of fields, including: art, business, communication, dance, design, energy, engineering, gaming, music, sustainability, photography and more! See virtual bugs, learn to play quidditch, and explore a science playground, among many other interactive activities. 
Bring your appetite. Whether you're hungry for knowledge (did we mention the 400+ exhibits?) or food, Imagine RIT has you covered. Multiple dining facilities across RIT will be open all day, and 13 food trucks will be on site from 11 a.m. – 5 p.m.
On Saturday, April 27, the 400 exhibits open at 10 a.m. and the festival runs until 5 p.m. Imagine RIT is free to the public and takes place rain or shine.
See for yourself how Imagine RIT will spark your creative and leave you feeling inspired.
Read more about Imagine RIT: