While the 2021 Saint Patrick's Day parade has gone virtual (learn more here!), you're in luck: there's still plenty of ways to safely celebrate Saint Patrick's Day this March! From doughnuts to beer to cold brew, we're rounding up seven Rochester businesses offering up 5 star Irishs eats.
Try your luck at one of the following:
Misfit Doughnuts - Shamrock Shake Doughnut
South Wedge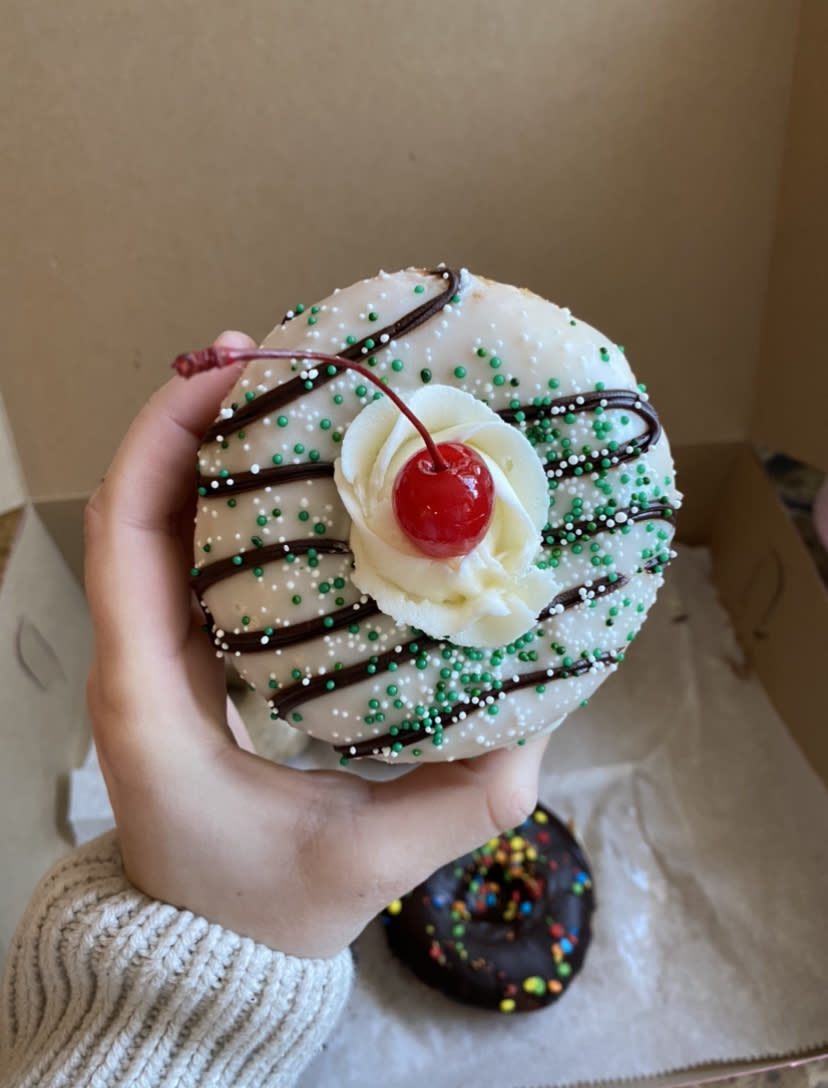 Photo by Megan C.
"This place is amazing. They have the best allergen friendly treats and doughnuts. Very accommodating as well, they offer curbside pickup and you can even order ahead online and they will run your order right to you when you let them know you've arrived."
Yelper Casey B
Matilda Coffee House - Shamrock Sweet Cream Cold Brew
Neighborhood of the Arts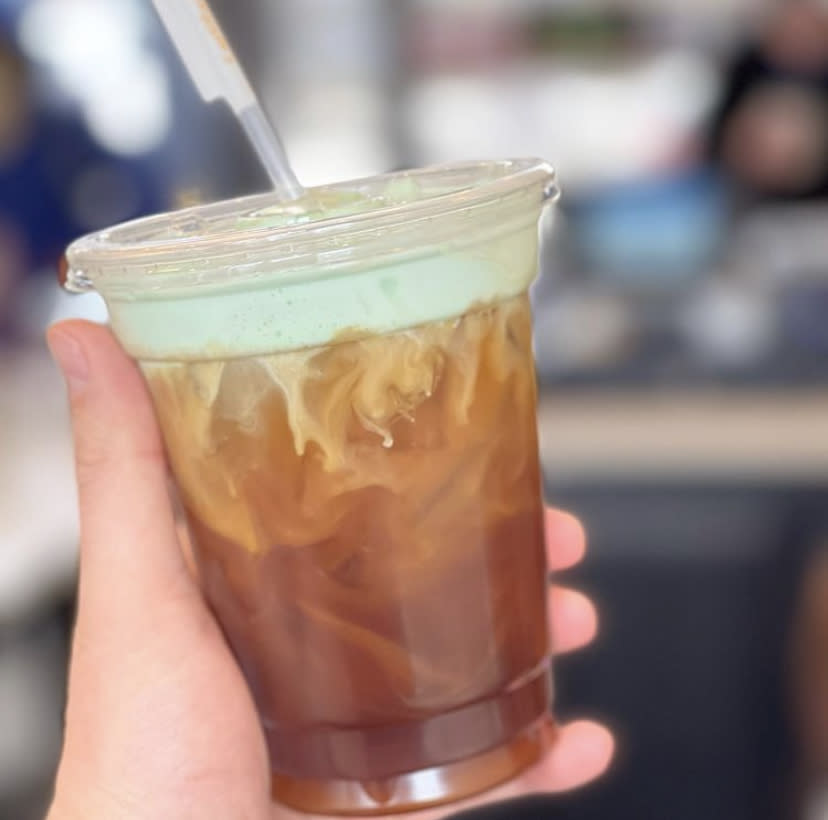 Photo by Matilda Coffee House
"We thoroughly enjoyed visiting Matilda's. What a great little spot on University with plenty of street parking. The coffee was good and the service was great. There was plenty of seating available with outlets to plug in and stay for a while."
Elite Yelper Costas S
Barry's Old School Irish - Potato Soup & Beer Bread
Webster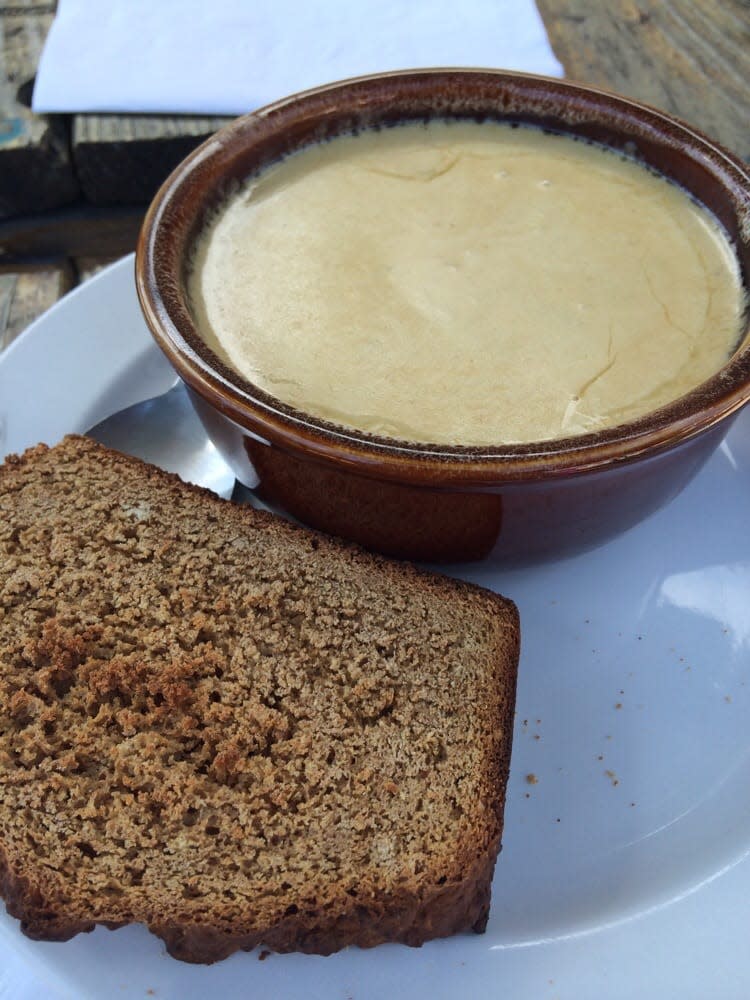 Photo by Breanna B
"Just as I think the owners had envisioned, Barry's is a true Irish pub that makes you feel like you're right in the heart of the Emerald Isle. It's family-owned and operated with so many homemade menu items. Their beer, cider and spirits selection is extensive and - most importantly to me - thoughtfully Irish."
Elite Yelper Amanda C
McColley's - Corned Beef Hash
Spencerport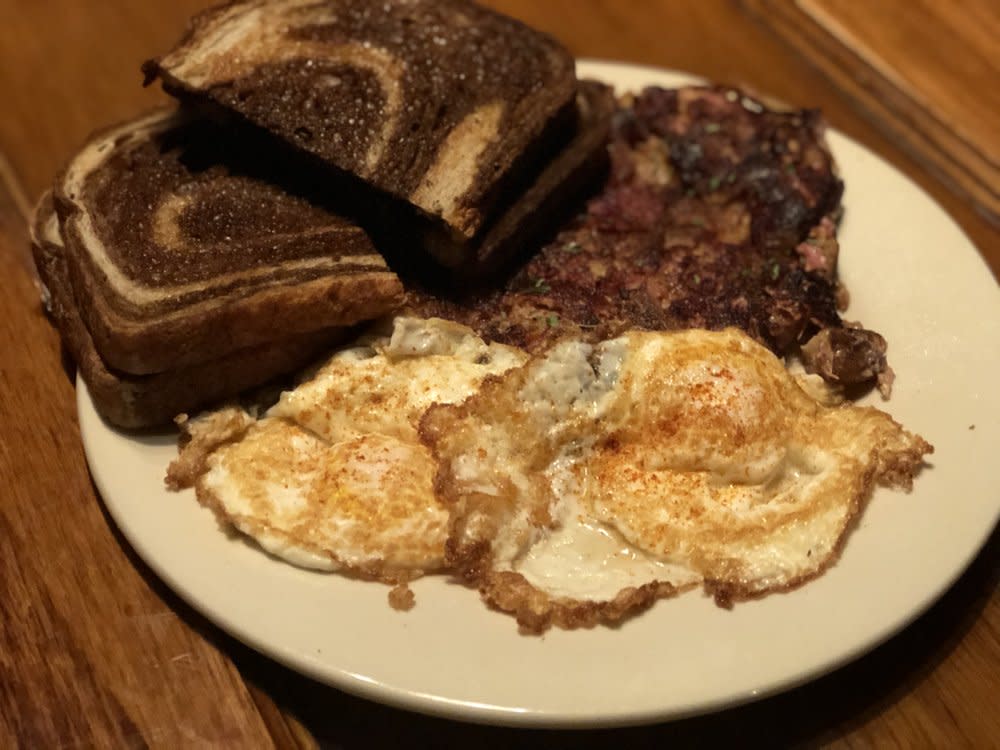 Photo by McColley's
"Better than 5 stars. Excellent service, atmosphere and food. All four people of our party were beyond satisfied, we had such a good time and everyone loved their food. You can taste the love that goes into their cooking."
Elite Yelper Stephanie K
ROC Brewing Co. - Beer
Center City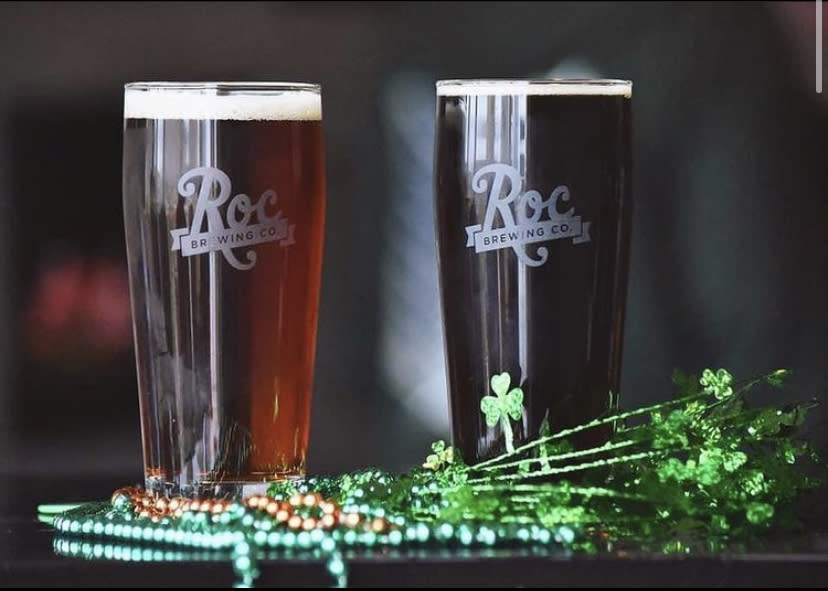 Photo by Roc Brewing Co.
"I highly recommend that you come to Roc Brewing Co. (now partnered with FLX Wienery). They have an expansive beer selection that seems to be always rotating (and they're awesome about updating their new beers on the Untappd app)."
Elite Yelper Bo S
Shamrock Jack's - Irish Reuben & Irish Fare
Seabreeze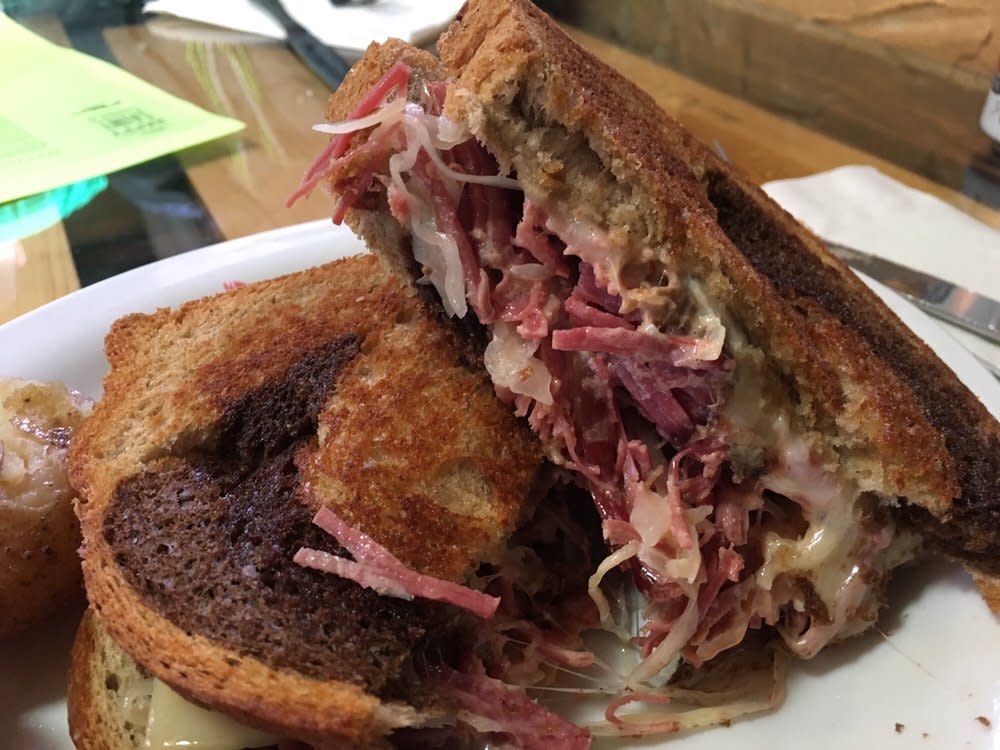 Photo by Kelly S.
"Oh my goodness~where do I begin???? Everything on the menu is OUTSTANDING!!!  The Rubens are literally to die for, the Guinness Irish stew is superb, and the appetizers are all mouthwatering. I am literally intending to make this a must go to at least once a month."
Elite Yelper Angela O
Scratch Bakeshop - Shamrock Shake Cake
Neighborhood of the Arts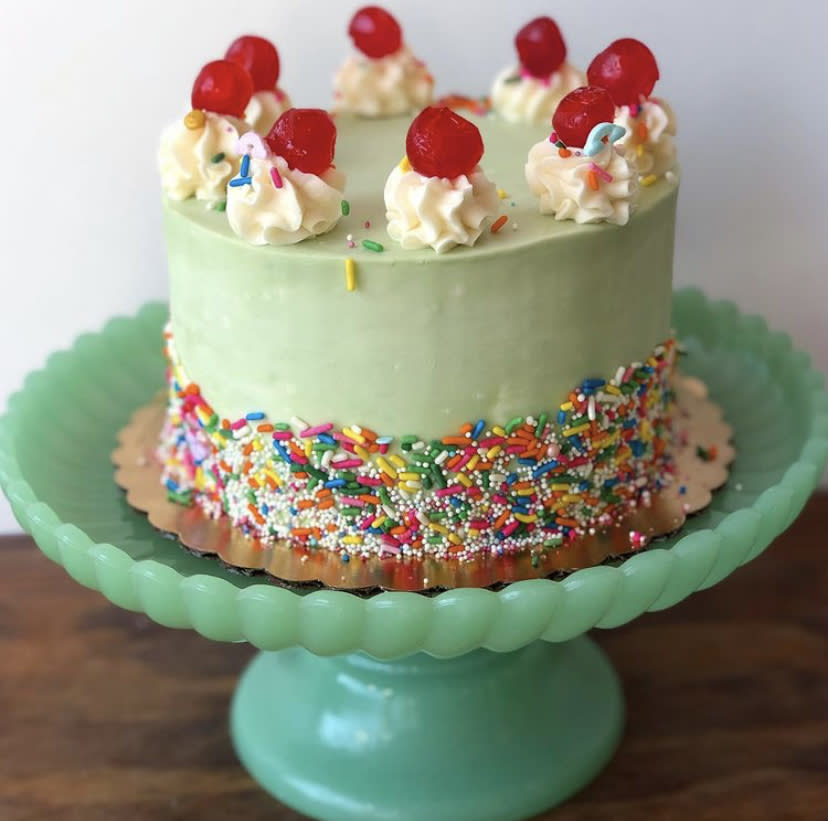 Photo by Scratch Bakeshop
"I LOVE coming here, I recommend this place to people all the time! These ladies work their butts off and do an amazing job. Scratch offers GF and vegan options which is great for people with allergies etc. The inside is so quaint, and bright."
Elite Yelper Katie 
Carroll's Bar and Restaurant
North Winton Village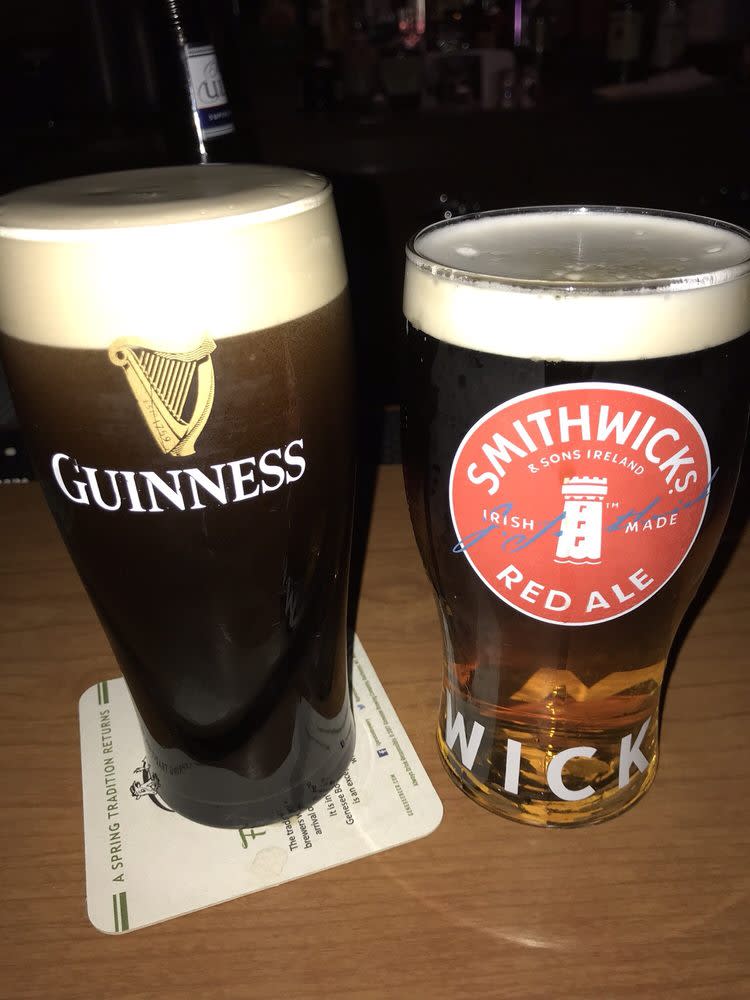 Photo by Jennifer D
"I love that this place hasn't changed in years! It's small, warm and cozy! Always a must stop for me on St Patty's day, so welcoming with a great family and staff on hand to help celebrate."
Elite Yelper Kelly S.