Get into the holiday season in Rochester and the Finger Lakes with this roundup of special events for every age.
Holiday Shopping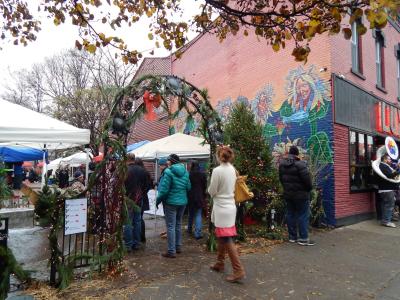 Oh sure you can shop anytime, but you will want to make a special trip for these shopping events to discover unique gifts you cannot find anywhere else.
Holiday Bazaar
November 18-20
Rochester Museum & Science Center
Holiday Open House On Park Ave
December 1
Park Avenue Merchants Association
It's a Wonderful Life in the South Wedge
December 3
Business Association of the South Wedge
Holidays with the Family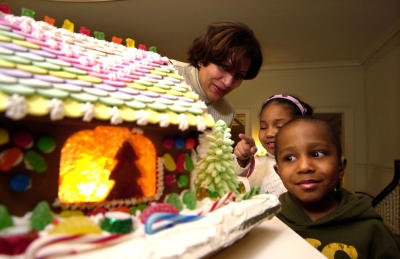 The holiday season is all about spending more time with family, so bring Mom, Dad, the kids, grandparents, and even great Aunt Sally for these family fun events.
Sweet Creations
November 4-December 14
George Eastman Museum
Glass Wonderland
November 17-January 3
Corning Museum of Glass
Holiday Laser Light Show
November 19-January 2
Rochester Museum & Science Center
Yuletide Country Tours
Weekends in December
Genesee Country Village & Museum
Christmas Tree Farm
Starting November 25th
Stokoe Farms
Holly Trolley Rides
Weekends in December
New York Museum of Transportation
Comfort and Joy Tree Trimming Party
December 3
I-Square
Holiday Show at the Lamberton Conservatory
December 3-January 3
Lamberton Conservatory in Highland Park
Deck the Town
December 10
College Town Rochester
Holidays at the Market
December 4, 11 &18
Rochester Public Market
Holiday Music and Traditions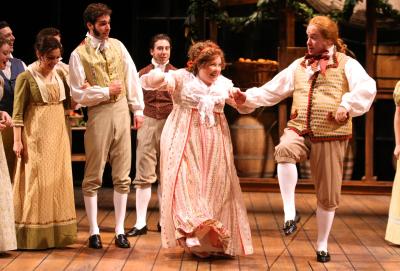 It's that time of year, when you just can't get that holiday music out of your head. Don't fight it, give in and enjoy these special holiday performances.
The Nutcracker
November 23-27
Rochester Philharmonic Orchestra & Rochester City Ballet
A Christmas Carol
November 23-December 24
Geva Theatre
A City Sings for the Season
December 4
Rochester Oratorio Society
Music from the Polar Express and Frozen
December 4
Rochester Philharmonic Orchestra
Madrigila: A Cup of Good Cheer
December 7
Hochstein School of Music & Dance
Cirque Dreams Holidaze
December 13-18
Rochester Broadway Theatre League
Coney Island Christmas
December 15-18
Center Stage at the JCC Rochester
Gala Holiday Pops
December 16-19
Rochester Philharmonic Orchestra
The Holiday Spirit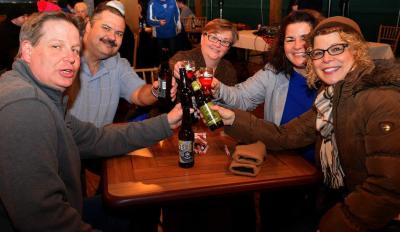 Nothing gets you into the holiday spirit like a cup of good cheer.
Wine & Christmas Cookies
November 27
Canandaigua Wine Trail & New York Wine & Culinary Center
ZooBrrrrew
December 2
Seneca Park Zoo
Christmas Around the World
December 3-4
Lake Ontario Wine Trail
The Happiest Hour
December 7
The Strong National Museum of Play
Black Button Distilling Winter Cocktails
December 9
New York Wine & Culinary Center
Casa Larga Italian Holiday
December 10
Casa Larga Vineyards
Visit the Wine Country
Seneca Wine Trail
Canandaigua Wine Trail
Keuka Wine Trail
Cayuga Wine Trail
Lake Ontario Wine Trail
SANTA!
We are just so excited to see the big man in the red suit.
Santa Arrives at Rochester Malls (three events)
November 19
Eastview
Marketplace Mall
Greece Ridge Mall
Breakfast with Santa
December 10-11, 17-18
Seneca Park Zoo
Breakfast with Saint Nick
November 26
Genesee Country Village & Museum
Holiday Home Coming
December 8
George Eastman Museum
Skate with Santa
December 17
Bill Gray's IcePlex