Rochester has a range of new exhibits on display at our museums this winter. Learn more about each new exhibit and start planning your trip to Rochester, NY.
George Eastman Museum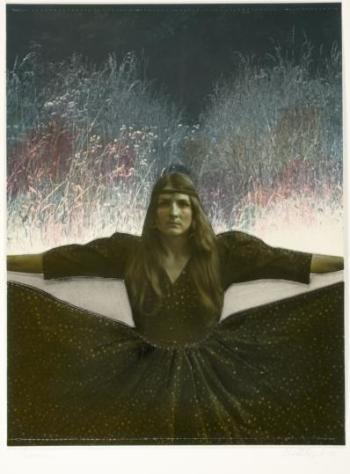 Bea Nettles (American, b. 1946). Evenin. . ., August  1970. Collage with gelatin silver prints, stitching, and applied color. George Eastman Museum, purchased. ® Bea Nettles
Bea Nettles: Harvest Of Memory
January 31-June 14, 2020 
The artist duo Anderson & Low are renowned for blending fact and fiction into seamless realistic photographs, using a variety of historic and contemporary photographic processes. Their latest series, Voyages, takes as its starting point ship models owned by the Science Museum in London, but the pictures transform these humble objects into evocative and grandly ambitious images. 
The Strong Museum

Courtesy of The Strong®, Rochester, New York
February 8, 2020 | For A Limited Time
Calling all adventurers! Be whisked off to a fantastical land when The Lost World of Dragons exhibit swoops into The Strong. Come face to face with animatronic versions of these magical, mythical creatures.
Memorial Art Gallery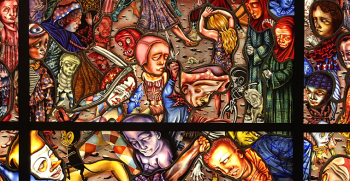 Judith Schaechter, The Battle of Carnival and Lent, (detail) 2010-2011, stained, engraved and painted glass.
The Path To Paradise: Judith Schaechter's Stained-Glass Art
February 16- May 24, 2020
The Path to Paradise is the first survey and major scholarly assessment of this groundbreaking artist's 37-year career. Organized by the Memorial Art Gallery of the University of Rochester, the exhibition will be on view in Rochester from February 15 through May 24, 2020, after which it will travel to two additional venues in the United States. Drawn from both private and institutional collections, The Path to Paradise will feature approximately 45 of Judith Schaechter's stained-glass panels along with a selection of related drawings and process materials.