City Center: the Best Places to Check Out Around the Liberty Pole

Rochester's Downtown scene is in a period of rebirth. With new developments (Tower280), renovations (Legacy Tower, The Metropolitan, & The Sibley Building), and existing residential areas (The Temple Building Lofts), you can't deny it's changing - and growing - for the better.
With the Liberty Pole being an iconic landmark of our city, and at what some would argue to be our city's true center, we want you to know what is available. Whether you are a visitor at one of our city's best hotels (Radisson, the Hyatt, and the Hilton Garden Inn), you are a long-time church goer at the newly opened Grace Road Church location in the Temple Building, a student at the Eastman School of Music, or if you are a newly minted resident in one of the cool lofts, here are the best places to check out when you are around the Pole.
Fuego Coffee Roasters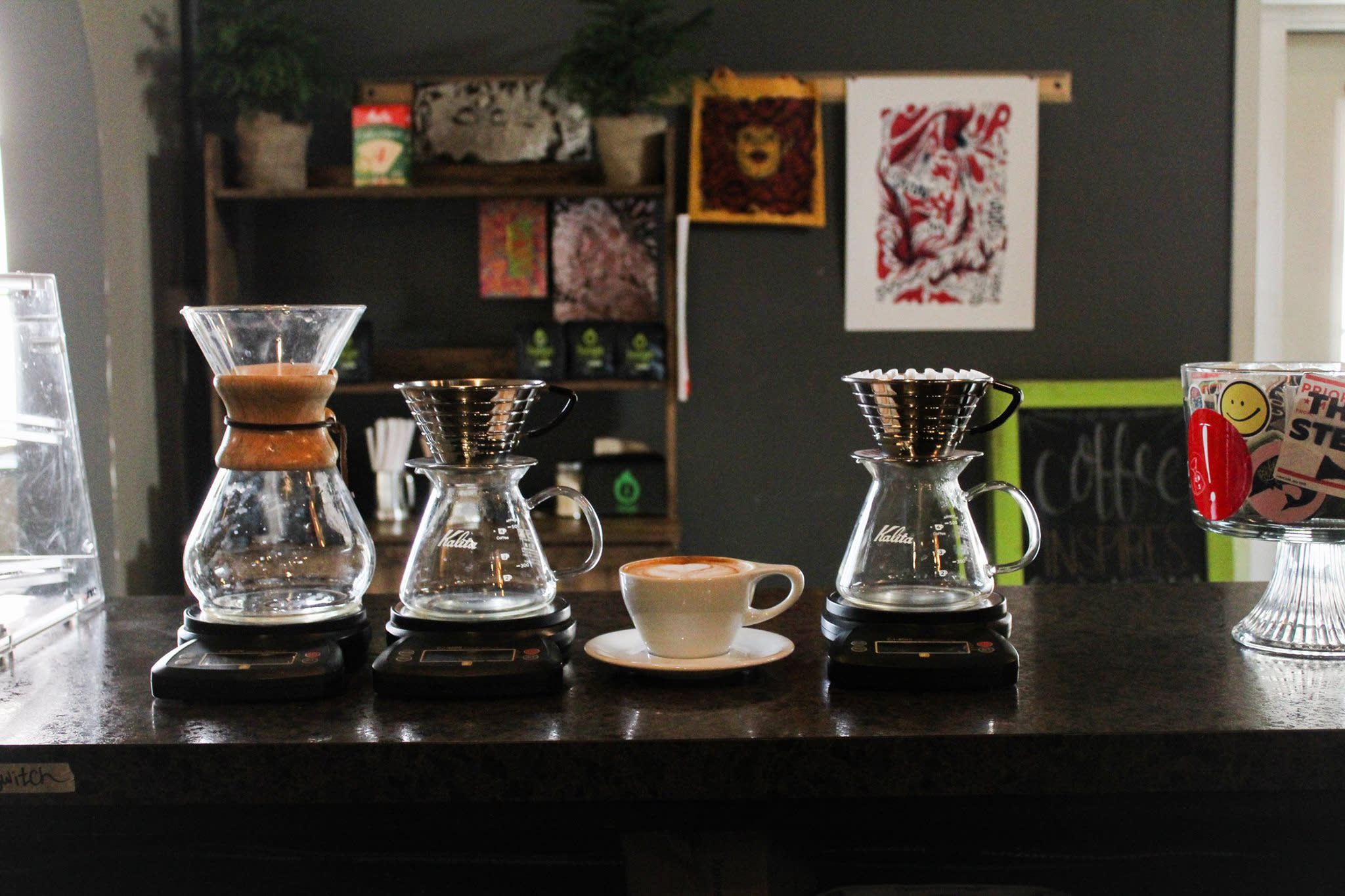 Map It: 45 Euclid Street
Not only is Fuego serving great, in-house roasted, artisanal coffee from around the world, they've recently expanded their shop giving you plenty of space to sip and relax.

Abilene Bar & Lounge

Map It: 153 Liberty Pole Way
A quaint little neighborhood bar/live music venue serving up great drinks from a friendly staff. On warmer days enjoy the patio and definitely check it out during Jazz Fest!

Java's Cafe


Map It: 16 Gibbs St.
A long time Rochester favorite, this cafe serves up your favorite lattes and drinks but also great sandwiches, baked goods, granola and more. It's always busy, it's always good.
And while you're at it, check out the calendar for the Eastman School of Music - you never know what free concert might be happening just next door.
Victoire Belgian Beer Bar & Bistro
Map It: 120 East Ave
This Belgium Beer Bar gives you a chance to enjoy the pub food and beers of Belgium without leaving our city. Whether you're a little hungry or a lotta hungry they have small plates, large plates and plenty of options to suite your cravings.
Connect with Victoire: website, facebook, instagram, twitter
Stromboli's Restaurant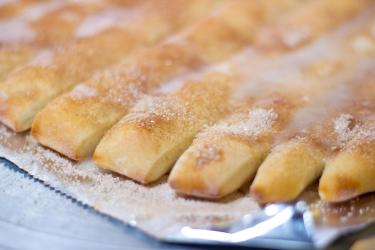 Map It:
130 East Ave
From their Breakfast Stromboli, to pizza, salad, pasta and more, Stromboli's on East Ave has so many options you won't be able to decide.
Already head to Stromboli's often? Walk just across the street to the recently opened East End Pizza & Deli for something new.
Press Coffee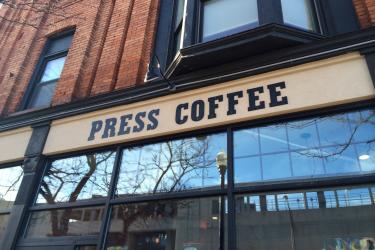 Map It: 480 E. Main Street
Located in a beautiful historic building downtown on E. Main, this coffee shop roasts small batch fair trade coffee. With huge full length windows you can enjoy the views of Main Street over coffee, pastries, sandwiches, fresh squeezed lemonade and more.
Drifters L.B.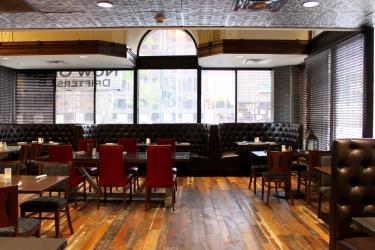 Map It: 155 E. Main Street
Steps inside the Hilton Garden Inn Downtown you'll find Drifters Lounge & Bar. Yes, it might be a restaurant in a hotel, but that doesn't matter. For a peek inside check out our post from September, Drifters LB: not your Average Hotel Kitchen.
Connect with Drifters: website, facebook, instagram, twitter
Branca Midtown
Map It: 280 E. Broad Street
This new restaurant located at Tower280 not only offers authentic Italian Cuisine, but a full Italian Coffee Bar. Pop in for lunch, dinner, cocktails, or even just an espresso.
Other Areas to Explore
St. Joseph's Park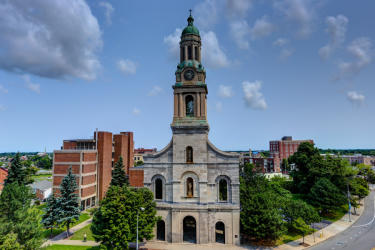 Just North West of the Pole you'll stumble upon some Rochester History at St. Joseph's Park. This former Catholic Church almost burnt down entirely in 1974 and thankfully the Landmark Society along with the City of Rochester and some other groups and organizations worked hard to restore and preserve what remains. This is perfect for a picnic or an afternoon of exploring.
Map It: Pleasant St & N. Clinton
Grove Place Neighborhood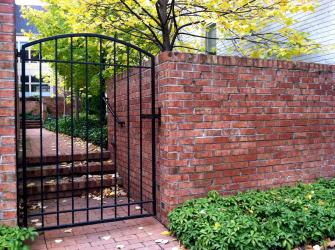 Tucked behind the YMCA on E. Main and Press Coffee you'll find Grove Place. If you're looking to "step out" of the city and wander, this is the perfect place. This neighborhood is said to be "the oldest continually occupied residential neighborhood in Downtown Rochester" and we think you'll love it's charm, art, and architecture.

P.S. all of the places listed are around a quarter mile or less from the Liberty Pole - that is definitely walking distance!