From a once-in-a-lifetime look at Claude Monet's "Waterloo Bridge" series to exploring the world of sound, Rochester has a range of new exhibits on display at our museums. Learn more about each new exhibit by reading our guide to museum exhibits opening this fall in Rochester, NY.
Memorial Art Gallery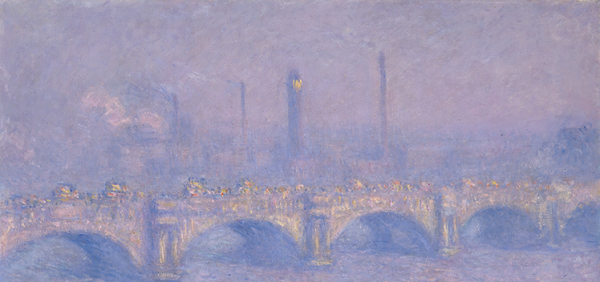 Claude Monet, Waterloo Bridge, Veiled Sun (detail) 1903
Monet's Waterloo Bridge: Vision and Process
On display until January 6, 2019
This small but powerful focus exhibition of Claude Monet's "Waterloo Bridge" series includes the stellar example from MAG's collection along with seven others borrowed from North American sister institutions. Monet saw the paintings both individually and as an ensemble that, collectively, expressed his sense of the essential subject—the atmosphere and colors of the fog-bound landscape of the Thames. The concurrent experience of viewing several of the series will create a special dialogue between the visitor and the works of art.
An exciting aspect of this exhibition is the opportunity to work closely with conservation lab at Buffalo State University. Newly-developed photographic technologies that allow close examination of the surface of the picture will make it possible to decipher more about how Monet altered his canvases from their initial rendering in London to his obsessive reworking of the canvases upon his return to France.
Rochester Museum & Science Center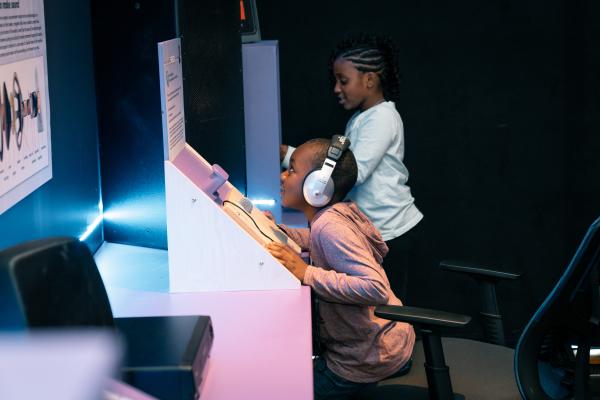 Myclue Visuals
SoundSense
On display until April 21, 2019
Woof! Bloop! Doo-Wop, Doo-Wop! Sounds are part of our everyday lives and help us to make sense of the world around us. We use sound to communicate, to warn of danger, and as a form of entertainment. Explore the nature of sound and how we sense it, dive into the science and art behind the tools we use to create different types of sound, and discover how humans use this compression of air molecules we call sound to create the emotion experience we call music.
Take a journey into the world of sound and music as you explore:
Sensing Sound

How Sound Is Made

Feeling Sound

Adjusting Sound

Things That Make Sound
The Strong Museum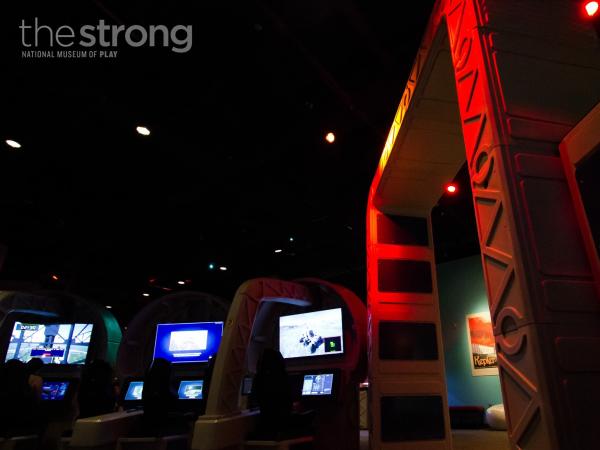 On display until January 7, 2019
Experience the wonders of space when the Be the Astronaut exhibit rockets into The Strong. Plan a space mission, learn about the technology and math skills required to be an astronaut, and fly spaceships, pilot landers, and drive rovers.
Join a crew of virtual experts—the scientist, the engineer, the navigator, and the doctor—to learn about spaceflight before heading out on missions in an interplanetary spaceship equipped with futuristic landers and rovers designed in collaboration with NASA.

Ask a robot—programmed by the exhibit's "Artificial Intelligence Program"—for help with the exhibit's mission goals.

Track mission progress on a magnetic Astronaut ID card as you learn basic principles of physics. Then jump into the cockpit, which comes alive with lighting, game visuals, and sounds.
George Eastman Museum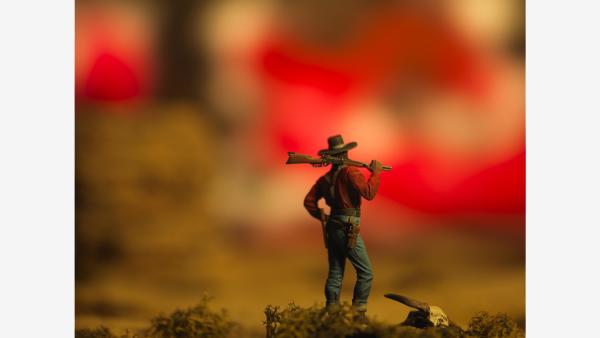 David Levinthal (American, b. 1949). The Searchers, 2014. From the series History. Inkjet print. George Eastman Museum, gift of Donald Rosenfeld, Jr. © David Levinthal
David Levinthal: War, Myth, Desire
On display until January 1, 2019
David Levinthal: War, Myth, Desire is the first museum retrospective of the artist's work in more than twenty years. The exhibition will include nearly 200 prints, along with related books and ephemera, giving visitors a unique opportunity to consider Levinthal's most recent work alongside key works from the full scope of his career.
Since the mid-1970s, David Levinthal has been exploring the relationship between photographic imagery and the fantasies, myths, events, and characters that shape contemporary America's mental landscape. The exhibition will include photographs from all of his major series to date in addition to never-before-exhibited outtakes, commissions, and archival materials.