Hi there, on behalf of the Rochesteriat, my wife Stefanie, and myself, we want to say how incredibly honored we are to be guest bloggers for the new Visit Rochester site! Rochester just happens to be one of our favorite things to talk about (that's why we maintain our own blog!), and we can't express how excited we are to share a little bit of our voice with the readers of Visit Rochester and incoming tourists of our beautiful city.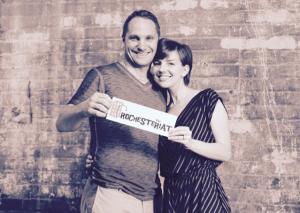 On the Rochesteriat, like most locally-based blogs, you get the perspective of "living like a local". We present the ins and outs of the City of Rochester - the neighborhoods, the events, and all the quirks and beauty throughout - written primarily for those of us living here. In contrast, Visit Rochester is mainly geared towards tourists and visitors (non-residents). Both of our blogs present relevant, interesting information, just directed at different audiences.
This past November, Stefanie and I enjoyed a vacation in the Tuscany region of Italy. While normally we're so busy being "locals" in our own city, this trip allowed us to get away from that for a bit to understand the tourist side of enjoying a foreign land (literally). Our vacation, along with our many other travels throughout the year, allow us to refine a greater appreciation for "thinking like a tourist", and we're hoping we can continue to develop this skill for our posts on Visit Rochester.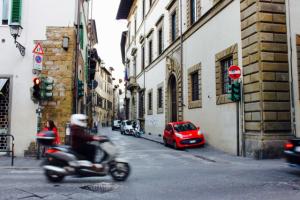 We hope to provide an inside look at our beloved city for readers of Visit Rochester, and we thank you in advance for checking out our posts.
We're more than willing to help, so if you have any questions, please feel free to contact us (can be found on our site).
Ciao! 

Jason Schwingle is an entrepreneur, an urbanist, and simply enjoys the sights and sounds of cities.  For the past 11 years, Jason has also been working for JetBlue Airways, where he is ba

sed out of New York City and travels the country quite frequently.
Stefanie Schwingle is an entrepreneur and city enthusiast. Stefanie also works part-time at the Memorial Art Gallery as an event coordinator and enjoys drinking vanilla lattes and taking pictures.
They co-Founded theRochesteriat.com in 2013 from their loft in downtown Rochester to help usher in a new generation of city dwellers to the area and help people to discover all of the great things happening in the City of Rochester
Follow the Rochesteriat on
Twitter: @theRochesteriat
Instagram: @theRochesteriat
Facebook: /theRochesteriat