Celebrate the spring season with festivals and events that take advantage of all the beauty, culture, and fun the Rochester and Finger Lakes region has to offer. We've pulled together the following list of top events and activities you don't want to miss when you #VisitROC this May.
Festival Fun
Nitrate Picture Show: A Festival of Film Conservation
May 3-5 l George Eastman Museum
Rochester International Film Festival
May 9-11 l Dryden Theatre at the George Eastman Museum
Rochester Lilac Festival
May 10-19 l Highland Park
                      *Check out our official 2019 Guide to Lilac!
Low Bridge High Water Festival
May 16-18 l Village of Brockport
Seneca Lake Wine & Food Festival
May 18 l Seneca Lake Wine Trail
May 30-June 2 l Greek Orthodox Church of the Annunciation
May 31-June 2 l Village of Fairport
Genesee Valley Quiltfest
May 31-June 2 l Rochester Institute of Technology (Gordon Field House)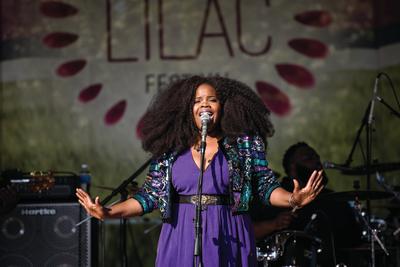 Taking The Stage (And Screen)
Revival: The Resurrection of Son House
May 1-June 2 l Geva Theatre
The Bodyguard: The Musical
May 3-12 l Lyric Theatre
Rochester International Vocal Competition
May 4 l Temple B'rith Kodesh
Rodger & Hammerstein's Oklahoma!
May 4-19 l JCC CenterStage Theatre
Bravo Italiano
May 5 l Hochstein School of Music and Dance
The Undeniable Sound of Right Now
May 10-26 l Blackfriars Theatre
Lush Life: The Music of Duke Ellington and Billy Strayhorn
May 31-June 1 l Eastman Theatre
Hitting The Field & Course
Rochester Red Wings Vs. Durham Bulls: Women in Sports Night
May 10 l Frontier Field
May 11 l Downtown Rochester
KitchenAid Senior PGA Championship
May 21-26 l Oak Hill Country Club
Rochester Red Wings Vs. Pawtucket Red Sox: Renew Your Vows Night
May 24 l Frontier Field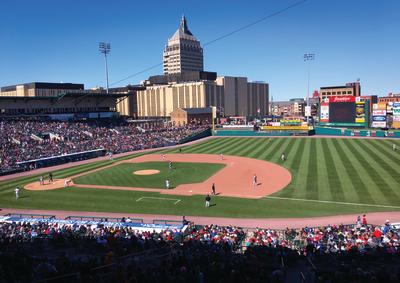 Fun for the Whole Family
World Video Game Hall of Fame Celebration Weekend
May 4-5 l The Strong
Egg-Stravaganza & Farm Day
May 11 l Lollypop Farm
Asian Pacific American Heritage Celebration
May 11 l Memorial Art Gallery
Genesee Country Village & Museum Opening Weekend
May 11-12 l Genesee Country Village & Museum
Sesame Street 50th Anniversary Celebration
May 18-19 l The Strong
Be Our Guest Princess Breakfast
May 18 l Long Acre Farm
Platypus Theatre's "Presto Mambo!"
May 19 l Hochstein School of Music and Dance
Eat & Drink
Cinco De Rhino
May 4 l Seneca Park Zoo
Flower City All-Stars: Chef Throwdown
May 17 | Kin Event Space 
Rails & Ales
May 18 l Rochester & Genesee Valley Railroad Museum
Sip and Sushi with Chef Kimberly Roth
May 22 l Casa Larga Vineyard
Zoo Brew
May 24 l Seneca Park Zoo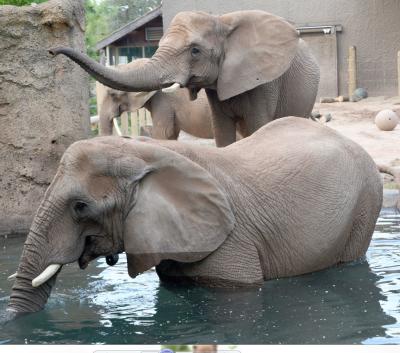 Mom's Special Day
Mother's Day Card Printing
May 4 l Flower City Arts Center
Cat & Nat #Momtruths Live
May 8 l Kodak Center
Listen to Your Mother
May 11 l Hochstein Performance Hall
Mother's Day at the Museum
May 12 l Genesee Country Village & Museum
Mother's Day: Ice Cream & Wine
May 12 l Long Acre Farms
Mother's Day Brunch
May 12 l RIT Inn & Conference Center
Mother's Day Brunch
May 12 l I-Square
Mother's Day Brunch
May 12 l The Wilder Room
There are so many things to see, do and experience when you visit Rochester this May!  Whatever you choose to do, share your adventures in Rochester with us using #VisitROC!