The High Falls Women's Film Festival is one of very few film festivals worldwide celebrating the work of women filmmakers, and is one of the longest running film festivals in the United States. The festival runs from November 1-5, 2018 in the heart of downtown Rochester, NY.
This post originally appeared on ROC Girl Gang // Photos by  Rachel Ludwig of Rachel Liz Photography // Model/Artist/Singer/Songwriter: Cammy Enaharo
One of very few film festivals worldwide celebrating the work of women filmmakers, takes place right here in Rochester (The Little Theater to be exact). Founded in 2001, the High Falls Women's Film Festival celebrates the artistry and innovation of women in film — behind the camera, in leading roles on the screen, and at the heart of storylines.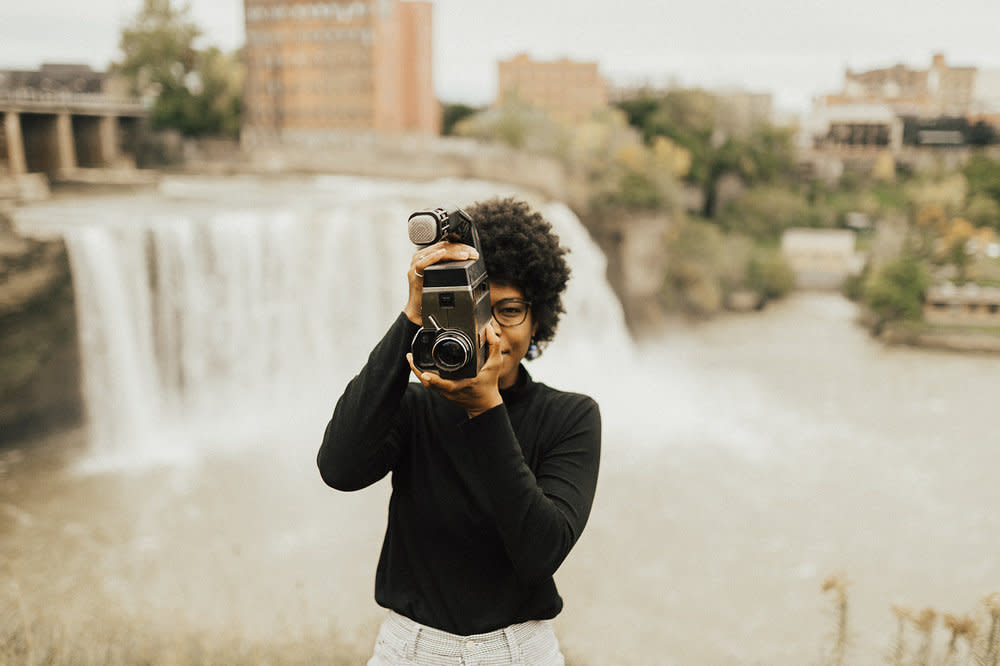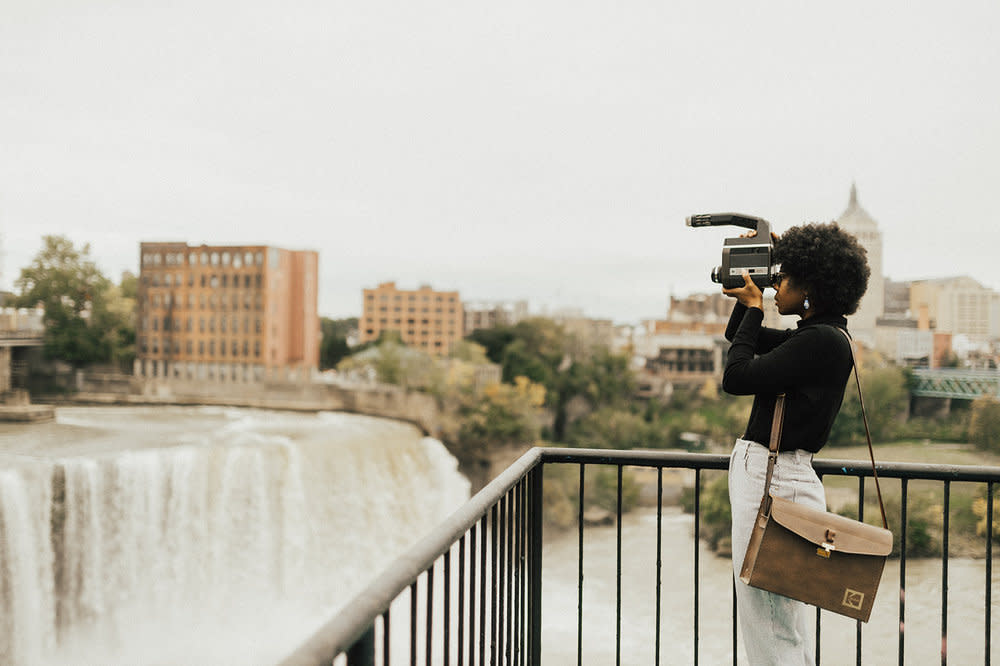 Their focus on women in film was inspired by our city's legacy as the birthplace of film and the women's rights movement. This year's offerings include an international slate of independent films including six narrative features, eight documentary features, and four shorts programs plus a special free Saturday morning program for kids.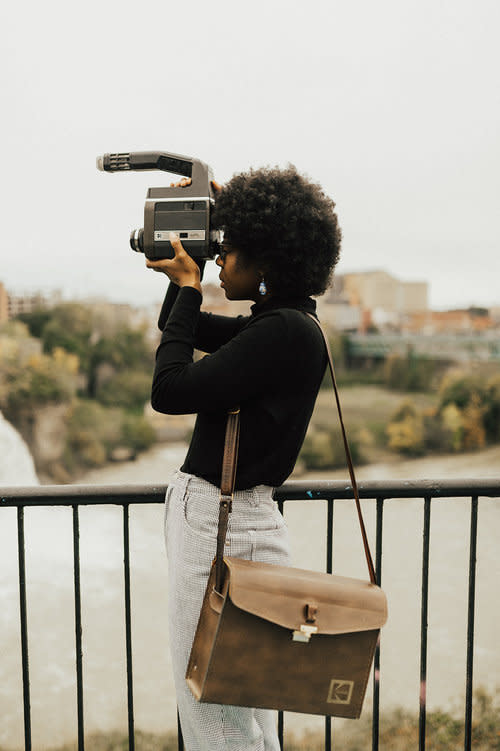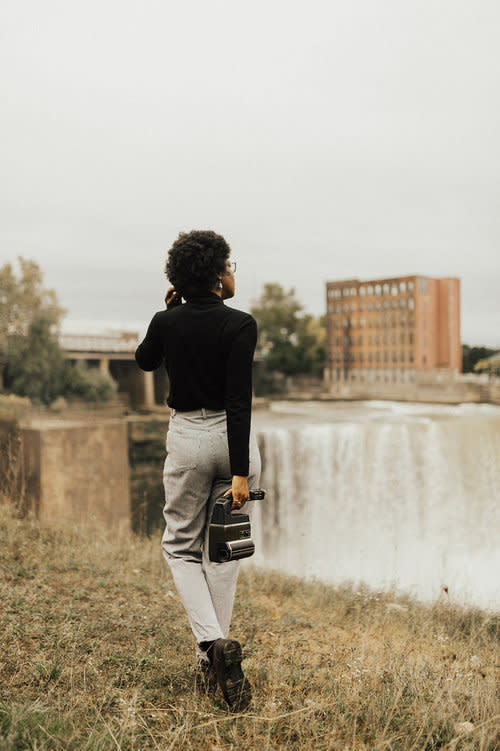 We are thrilled to partner with the festival again this year to share with you a few of the must-see flicks that we're excited about and you won't want to miss! We hope to see you at some of the after parties, talks with filmmakers and the multiple screenings, taking place November 1-5 in and around The Little Theater and Rochester's East End.
1. THIS CHANGES EVERYTHING
Thursday, November 1 @ 6:30 pm
Told first-hand by some of Hollywood's leading voices in front of and behind the camera, THIS CHANGES EVERYTHING uncovers what is behind one of the most confounding dilemmas in the entertainment industry – the under- representation and misrepresentation of women. The film seeks pathways and solutions from within and outside the industry, and around the world. Hear from those in the midst of the movement, including Geena Davis, Meryl Streep, Lena Dunham, Shonda Rimes, Jill Soloway, Cate Blanchett, Jessica Chastain, Mellody Hobson, Patty Jenkins and more.
The film reminds us that we are on the precipice of breaking open the age old model of gender discrimination and changing the trajectory of women's representation in Hollywood as we know it. Gender equality is not a feminist issue, it's a human rights issue. And it is not just a problem for Hollywood.
Friday, November 2 @ 7:30 pm
Tells a true story of immigration lawyer, Judy Wood (Michelle Monaghan) who represents Asefa Ashwari (Leem Lubany), an Afghan woman who fled her home country after being persecuted by the Taliban for opening a school for girls. While juggling her life as a single mother and struggling against her own demons, Judy fights tenacious battles in and out of court alongside Asefa, together weathering devastating losses and setbacks. Their efforts culminate in arguments before the United States Court of Appeals for the Ninth Circuit, where they fight not only to save Asefa's life, but to change the Law of Asylum to save the lives of women from around the world as well.
Also stars Common, Alfred Molina, Alfre Woodard, Mykelti Williamson and Peter Krause.
3. INGRID
Sunday, November 4 @ 2:00 pm
Ingrid Gipson was a prominent Dallas fashion designer in the 1980s (now aged 76) who dropped her life and moved to the Oklahoma woods in order to pursue a personal and creative existence. She describes the life she now leads as a more meaningful one than she was ever able to have in her former pursuits as a business woman, wife, and mother. Since Ingrid's move to the woods, she has become a reclusive hermit and spends her time creating sculptural ceramic art and structures on her property out of rocks from the nearby creek. It is a never-ending project.
Ingrid peels off the layers of this woman's persona, questioning what would drive a successful Texas fashion designer to immerse herself in nature to create and become an entirely self sufficient woman of the woods.
There are SO MANY other amazing films and events going on in a few short weeks. Be sure to check out this year's offerings and get your tickets at High Falls Women's Film Festival.
This post originally appeared on Roc Girl Gang. Learn more about Roc Girl Gang and view the original blog here.