Get Mixed Up in the Fourth Annual Rochester Cocktail Revival
Monday, April 17, 2017 5:00 PM by Boomtown Table
Under an inconspicuous white tent in an empty parking lot at the Public Market, I stood  in line for a drink. What drink, I had no idea - I only knew I needed to try whatever all these people were waiting for. It was comfortably crowded for a speakeasy event, but the line moved quickly. As I approached the table, a man poured me 1.5 oz of John E. Fitzgerald Larceny Kentucky Straight Bourbon, chilled to order via ice sculpture spillway. Yes, you read that correctly. A shot of bourbon was chilled over an ice sculpture just for me.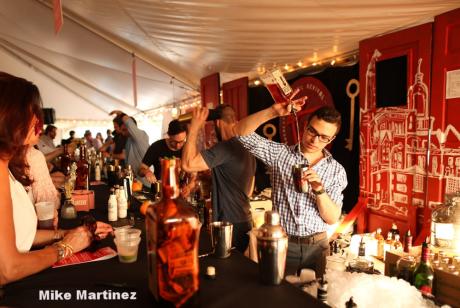 With events like these, it's no wonder word got out.
Since its inception in 2014, the Rochester Cocktail Revival has drawn more than 5,500 attendees, becoming a prized feature of the local food and drink industry.  
Each May, the Rochester Cocktail Revival (RCR) brings a weeklong celebration of cocktail culture to the upstate New York area. Industry professionals and cocktail enthusiasts alike attend dinners, tasting and seminars known to be as rowdy as they are enriching. This year, RCR will be showcasing 16 local cocktail bars through a series of 40 different events, culminating in the lively bartenders' "Battle Royale" on May 7. Events range in price from no charge to $75, with a portion of the proceeds benefiting Gilda's Club, a Rochester nonprofit offering free support to men, women, teens and children affected by cancer.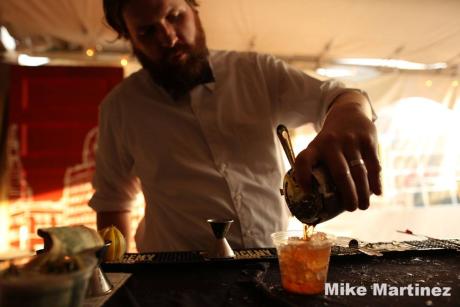 Highlights of the 2017 Cocktail Revival include:

"Manhattan Wednesday" at the George Eastman Museum: an evening of photographs of New York City nightlife and Manhattan cocktails made with Elijah Craig and Larceny bourbons and Rittenhouse rye. Wed., May 3
"Renderings & Revelations: The Art of Imbibing," a fanciful cocktail gala at the Memorial Art Gallery, centered around the tempestuous relationship between art and imbibing. Thurs., May 4
Celebrate Cinco de Mayo with the Rochester Cocktail Revival: Attend one of 10 different events, or hit them all with a crawl!  (Remember, always revive responsibly.) Fri., May 5
Educational seminars, including "Mindful Bartending from Cocktails in the Country" with Gaz Regan, Bartender Emeritus at The Dead Rabbit in NYC and author of The Negroni. Sat., May 6
Bar Room Battle Royale, the always-packed festival finale where local bartenders go head-to-head to earn mixologist supremacy. Sun., May 7

For more information and to purchase tickets for RCR 2017 events, click here.
Participating Venues
Cheshire, Cure, The Daily Refresher, Fee Brothers, Good Luck, Owl House, Ox & Stone, The Playhouse, The Revelry, Black Button, Branca Midtown, Butapub, The Cub Room, La Casa, Nosh, Orbs, Roux, Tapas
By: Elise Miklich
About the Author
Elise Miklich is a marketing professional and freelance writer based out of Rochester, NY. After her five-year career as the front woman for rock and roll band White Picket Fence came to an end, she swapped her leather jacket for a suit jacket, graduating with her MS in Integrated Marketing Communications from Nazareth College in 2016. She now works for the college's marketing department as their Social Media Coordinator.
Comments