Celebrate National Beer Day in Rochester, NY!
While we're pretty sure there is enough demand to celebrate this "holiday" more than once a year, Thursday, April 7 marks the official recognition of National Beer Day.   We have plenty of cause to celebrate National Beer Day in Rochester; after all we're home to the oldest brewery in New York State (Genesee Brewery, which today is owned by North American Breweries).
In recent years, the craft beer scene in Rochester and the Finger Lakes has exploded. Rochester is home to nearly a dozen craft breweries, with that number multiplying many times over when the dozens of breweries and distilleries throughout the Finger Lakes region are accounted for. 
If you find yourself in Rochester for National Beer Day, rest assured there are plenty of places for you to celebrate this holiday for beer-lovers! Here are just a few ways to get into the spirit of National Beer Day in Rochester, N.Y.
Enjoy #NationalBeerDay Specials
Several local breweries, bars and restaurants have specials planned to help you celebrate #NationalBeerDay in style. Specials include:
Genesee Brew House, 25 Cataract St., Rochester, NY, 14605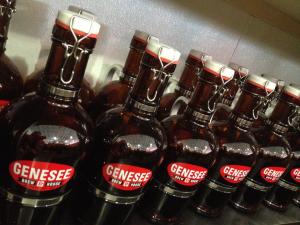 With a history of making beer in Rochester that spans over 125 years, any true beer-lover will pay a visit to the Genesee Brew House – home of the Genesee Brewery – on April 7. In honor of National Beer Day the Brew House will offer daily specials and live music 6 p.m.-8 p.m. by The Travis Prinzi Band. Travis Prinzi Band presents a unique blend of the old and the new: covers and originals in the tradition of Gordon Lightfoot and Bob Dylan, as well as current artists like The Decemberists and Glen Hansard, along with the occasional fiddle tune!
CB Craft Brewers, 300 Village Square Blvd, Honeoye Falls, NY 14472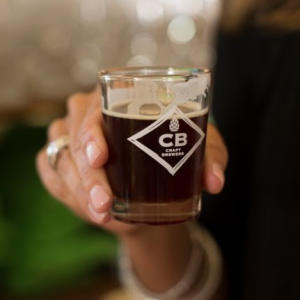 On Thursday, April 7, visitors to the tasting room at CB Craft Brewers can enjoy:
10% OFF your purchase at CB Craft Brewers
The very limited CB Oak Aged Wee Heavy on tap (goblets only, no growler fills)
CB Twang Farmhouse Ale on Nitro for the first time ever (Pints only, no growler fills) 
West Edge Restaurant and Lounge, 284 Exchange Blvd, Rochester, NY 14608
Enjoy beautiful waterfront views of the Genesee River in Corn Hill and the following special at West Edge Restaurant and Lounge:
5 oz beer tastings for $2.50 from the 30 drafts on tap every day at West Edge
The Daily Refresher, 293 Alexander St, Rochester, NY 14607
Enjoy a very happy hour at The Daily Refresher, a bar known just as much for its craft cocktails as beer, on National Beer Day.
Happy hour at the Refresher: $3 draft beers from 5 p.m. -8 p.m. on Thursday, April 7.  
Experience Rochester through one of its greatest craft industries. From beer brewed with locally grown hops to vodka distilled with wheat grown along Conesus Lake, our craft drinks are made with pride. Enjoy a self-guided tour of some of the finest craft breweries and distilleries in Rochester and the Finger Lakes. Visit the Rochester Craft Beverage Trail website for a full list of stops along the trail, which spans from the South Wedge to South Bristol
There's something for every beer-lover in Rochester and the Finger Lakes. No matter how you choose to celebrate National Beer Day, we're sure there is something here for you to enjoy. But please, remember to celebrate and drink responsibly!
Cheers!