Rochester's brunch game is strong.
There are a lot of the great diners and restaurants for breakfast, like neighbors, Jines (photo featured above) and The Frog Pond, but do you know about these 11 great places? If not, you should be thinking about them for brunch.

1. Blu Wolf Bistro

While you may think of stopping here for a burger and drink after work, don't miss out on Blu Wolf's brunch offerings like their Hangover Bowls and Chicken n'Waffles.

2. Brown Hound Downtown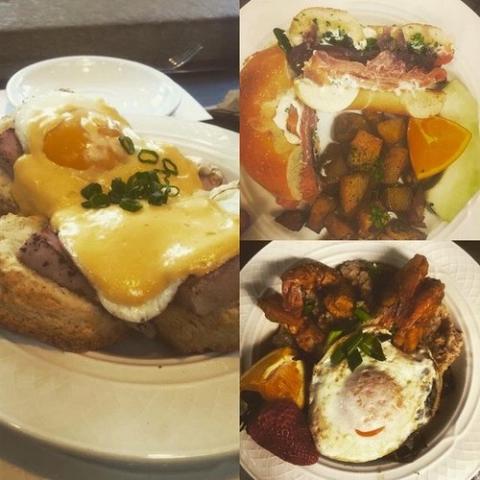 Brown Hound has been located in the Memorial Art Gallery for a year now. With the bakery and the restaurant you'll find many offerings including lunch, dinner, and brunch on the weekend.

3. ButaPub

 
This Asian-inspired pub may serve some roc'in ramen and Banh mi, but don't forget to check it out on the weekend for their ButaPub Benedict and Chicken & Donuts.

4. Cure

Cure, located at the Public Market, focuses on seasonal menus from locally sourced products. And in case you didn't know it, Sunday is brunch day. Check it out.

5. Joe Bean Coffee Roasters

Joe Bean is a great place to go for not only coffee, but also wine, craft beer, and an ever-growing farm-to-table menu with great brunch offerings.

6. ORBS Restaurant and Bar

Originally known for it's various interpretations on meatballs, ORBS is much more than just balls. Check out their menu including brunch options like the Breakfast Burger, Balls & Biscuits, and French Toast.

7. The Owl House

The Owl House has great options for not only the meat-eaters, but also vegans, vegetarians and people who are dining gluten free. Enjoy the Chicken N Waffles or even the Tofu N Waffles (and don't miss the brunch cocktails).

8. The Revelry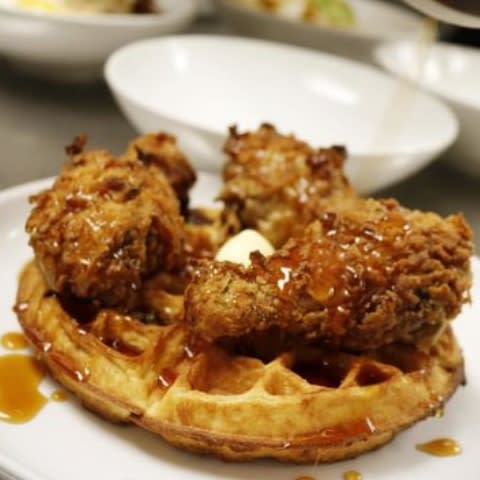 While The Revelry is open Tuesday-Saturday for dinner, they also feature a great Sunday brunch. Check out specialties like The Sangwich or the Short Rib Pastrami Hash.
9. ROUX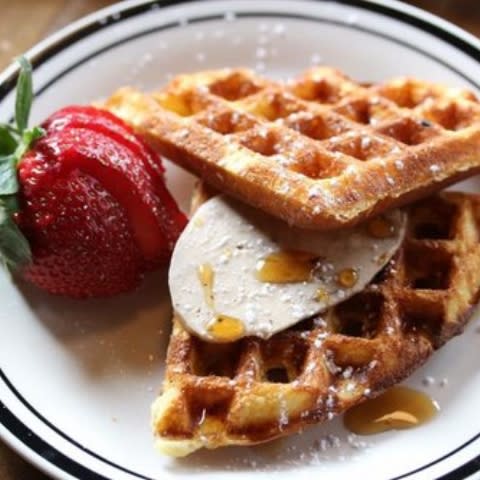 The kitchen at Roux is putting out classic French cuisine and the brunch is top-notch from the Waffle Sammy and Smoked Salmon to the simpler Brûléed Grapefruit.

10. TRATA

In case you didn't know, not only does TRATA have great lunch and dinner options (plus all the cocktails, beer & wine), but brunch ALL DAY on Sundays.

11. NOSH

The newest of all of these restaurants, Nosh, announced their new brunch menu starting in February of 2017.
Don't stop there...for visitors who really love that extra big start to their day check out these hot spots around the Rochester region with more brunch options.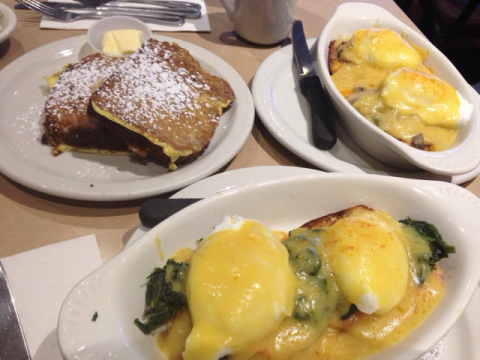 Jines
The Cub Room
West Edge Restaurant
Ox and Stone
Char Steak & Lounge
Erie Grill
Sticky Lips BBQ (Sunday Gospel Brunch)
City Grill
Grappa
Horizons
New York Wine & Culinary Center
Wherever you choose to brunch leave some room for more culinary adventures in the Rochester Region