The Rochester Lilac Festival is the largest 10-day free festival of its kind in North America. Each year the more than 500,000 visitors who attend the festival will experience more than 500 varieties of lilacs, the natural beauty of Highland Park, as well as live music, incredible food, drinks, and fun for the entire family. Here are 10 things you won't want to miss at the 121st Annual Lilac Festival this May 10-19, 2019.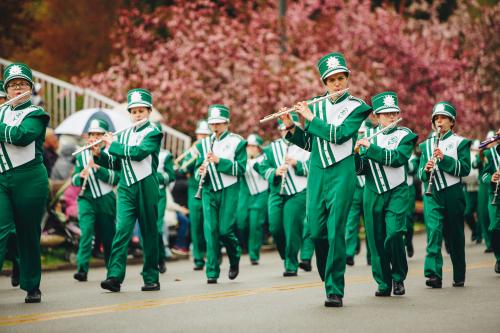 Annual Lilac Parade: Saturday, May 11 @ 10:30 a.m.
More than 2,500 participants, including 20 marching bands, dancers, costumed characters, and the popular Damascus mini cars will march down South Avenue and Highland Avenue past the beautiful fragrant lilacs.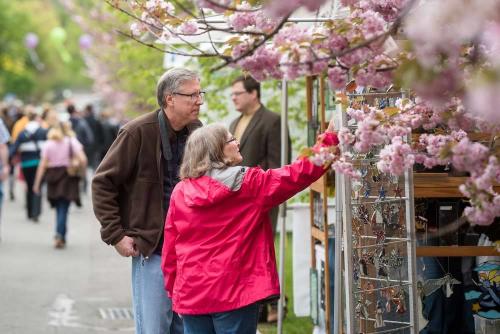 Art In The Park: Weekends, May 11-12 and May 18-19
Art in the Park takes place along Reservoir Avenue, a shaded street adjacent to the lilac gardens and the main festival site on May 11, May 12, May 18, May 19. Shop with more than 160 artists, makers, designers, and craftspeople to discover unique pieces from across a variety of media including ceramics, drawings, graphics, fiber, glass, jewelry, sculpture, wood and mixed media along with specialty packaged foods and body care products. Don't forget to pick up official festival merchandise like the official 2019 Rochester Lilac Festival Poster!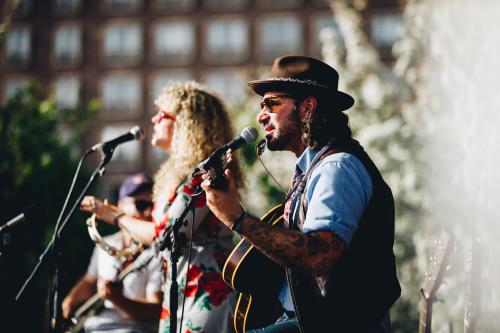 VIP Concert Experience
New this year, the Rochester Lilac Festival will feature the Recipe 21 Ultra VIP Lounge. For the price of the ticket,  guests (21+) will enjoy front stage access, a lounge area with full cash-bar, complimentary chair massage, table service, and more. Tickets are good for one day and can be purchased in advance.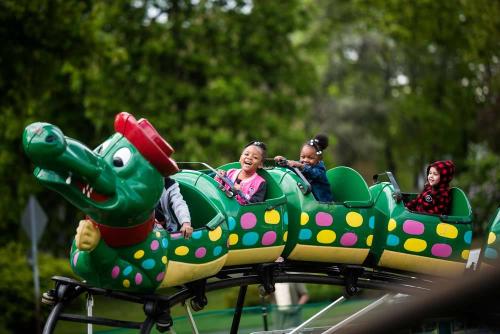 Family Fun
The Rochester Lilac Festival is a family-friendly event filled with activities for guests of all ages. Enjoy family-friendly performances at the kid's stage including this year's special guest Arthur (from the popular children's book). Kids will also enjoy festival rides and bounce houses.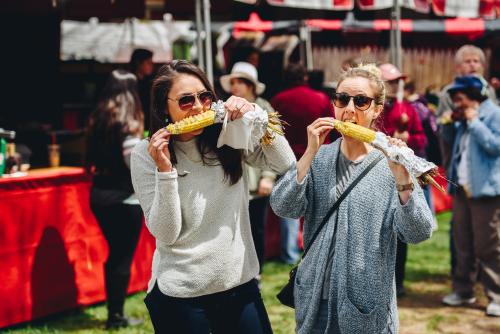 Festival Food
Where there is a festival, there is fabulous food! The Rochester Lilac Festival offers four spots to find classic festival foods and regional favorites.Visitors won't want to miss the chance to taste local, regional favorites such as Sticky Lips Barbeque, Red Osier Roast Beef Sandwiches, and of course Nick Tahou Garbage Plates. Rochester food trucks bring exciting new taste combinations like Stingray Sushi Fusion's mix of Japanese and Latin flavors, or Le Petit Poutine, freshly made fries covered in cheese curds and gravy.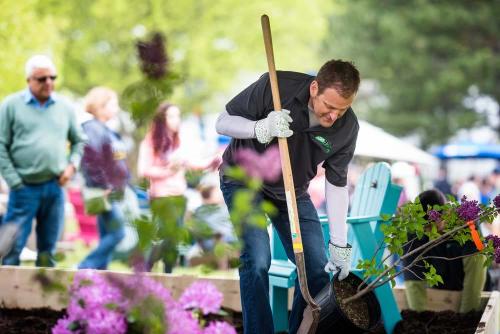 Garden Battles: Saturday, May 11
This fast-paced charitable contest was inspired by popular reality-based competitions and serves as free family entertainment that tests the gardening skills of local media celebrities. Visitors will vote for their favorite garden. The 1st place winner will receive $1,000 for the local charity of their choice.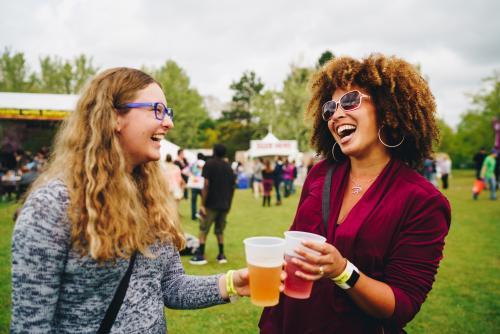 Wine, Beer and Spirits Tastings 
Wine Tasting Expo: Saturday, May 11
The Wine Tasting Expo at the Rochester Lilac Festival is an escalation of the traditional tasting event and designed for those who crave regional, artisanal, and specialty release selections. This event has something for everyone featuring wine, cider, and craft spirit tastings.
Craft Beer Expo: Saturday, May 18
The Annual Craft Beer Expo has something for everyone featuring beer, cider, and crafted spirit tastings from the newest breweries and specialty release selections.
Bloody Mary Expo: Sunday, May 19
Returning for its second year, the Bloody Mary Expo will have local bars and restaurants competing to create the best Bloody Mary using Recipe 21 Vodka.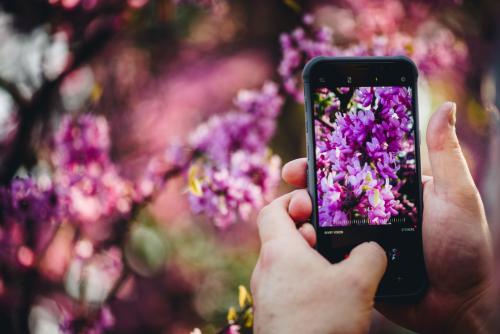 Lilacs & Gardens
There are more than 500 varieties of lilacs on 1,200 bushes at Highland Park in Rochester, NY, making it the largest collection of lilacs in North America. Each has a unique color and look, and they all smell amazing. The fragrance wafting through the park is heavenly. Bring your camera for incredible close-up pictures of these gorgeous flowers, as the Lilac Festival is a top spot for Instagram photos. More than just lilacs, visitors will also enjoy tulips, the pansy bed, and the Lamberton Conservatory featuring plants from all over the world.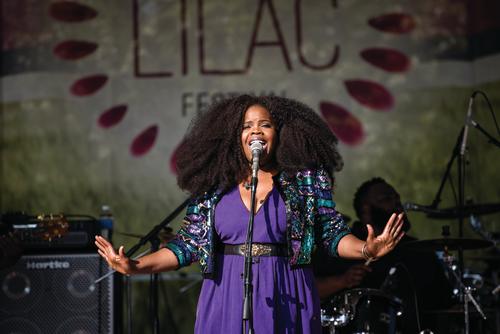 Live Music
Rochester Lilac Festival has a wide variety of free concerts, with more than 80 musical acts during the 10-day Festival. Major performances at this year's event include: Yonder Mountain String Band, Wile Nile, The New MasterSounds, Big Something, Danielle Ponder and the Tomorrow People, BB King Blues Band, Julian Marley, Eli "Paperboy" Reed, Lee Rocker of the Stray Cats, Cory Wong from Vulfpeck, Maceo Parker, Zac Brown Tribute Band, Bella's Bartok, Alyssa Trahan, The Blind Owl Band, Big Eyed Phish and the Lizards.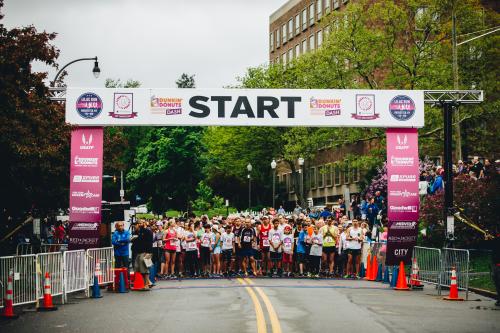 Lilac Run: Sunday, May 19
The famous lilac gardens of Highland Park, also the backdrop for the event's after-party, mark the beginning and end of the races. Runners can choose from three events a 5K, a 10K, and the Dunkin' Dash (a one mile run complete with Dunkin' Donuts). A portion of the proceeds will benefit a local charity – Willow Domestic Violence Center.
For more information on the Rochester Lilac Festival visit the official festival website. And, don't forget to share your photos on Facebook, Twitter, and Instagram using #VisitROC and #LilacFest!