Seneca Park Zoo $2 off Admission Tickets
Save $2 per admission ticket for groups of 10 or more individuals.
Seneca Park Zoo members coming do not count toward the 10 or more in your group. In this case, they are free because they are members.
Any group of 10 or more individuals who are 3 years of age and older who wish to receive the Group Rate must either purchase their tickets online or make a reservation at least two (2) weeks in advance of your visit.
The Group Discount does not apply to Zoo special event fees or to Zoo programs for which a ticket or fee is required.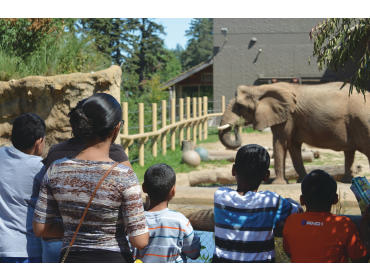 Be transported around the world as you come face to face with African elephants, African lions, a…