Press Releases
News releases from Visit Rochester and our member organizations keep travel journalists informed on the latest tourism and hospitality news in Rochester.
Tag - arts & culture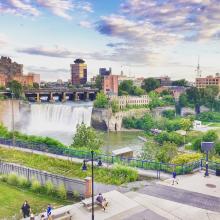 Discover ten (of the many) reasons to write about Rochester, NY in 2019. Rochester is the third largest city in New York State, and is one of the most arts-vibrant cities in the country.