Press Releases
News releases from Visit Rochester and our member organizations keep travel journalists informed on the latest tourism and hospitality news in Rochester.
Category - Tourism and Hospitality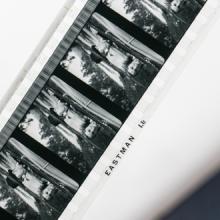 The 3rd Nitrate Picture Show will return to  the George Eastman Museum May 5–7, 2017 Passes for the Festival of Film Conservation on sale beginning December 12 The George Eastman Museum will present the 3rd Nitrate Picture Show this spring. The festival will be held May 5–7, 2017 at the Dryden Theatre, the George Eastman Museum's historic venue for film exhibition in Rochester, NY.