Rochester Knighthawks Professional Indoor Lacrosse Team
The Knighthawks are Rochester's professional indoor lacrosse team, part of the National Lacrosse League. Come see the Knighthawks in action at Connors & Ferris Field at The Blue Cross Arena!
NLL Champions: 1997, 2007, 2012, 2013, 2014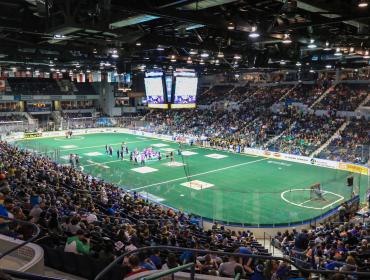 December 8, 2018
The Rochester Knighthawks will open their historic 25th season on Saturday, December 8 against the New England Blackwolves.
more