Nazareth College Arts Center
Since 1967, the NAZARETH COLLEGE ARTS CENTER has served artists, students, educators, and audiences of all ages to create, study, and experience the visual and performing arts. The Arts Center's subscription series and K-12 school series provide area residents of all ages with opportunities to experience world-class dance, multi-cultural entertainment, family programming, music, theatre, and special events. The Nazareth College Arts Center is also the performance home of the Rochester City Ballet, Garth Fagan Dance and is home to the Bach Children's Chorus.
Theatre Capacity

1000

Number of Rooms

7
Meeting Rooms
Callahan Theatre
Glazer Music Performance Center
Masters Family Community Theater
Peace Theater
Studio Theater
Studio Theater
Wilmot Recital Hall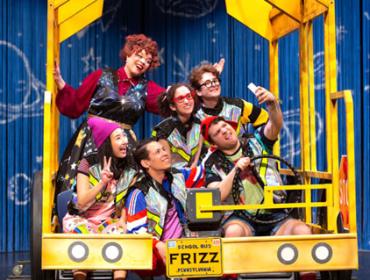 May 2, 2020
"Seat belts everyone!"

Get ready to climb aboard The Magic School Bus with Ms. Frizzle and her fourth-grade class on a journey to outer space!
When the class gets lost on the way to the planetarium,
more