ARTISANworks is a self-funded, not-for-profit art space of over 40,000 square feet in a renovated factory with nearly 500,000 pieces of artwork, antiques, automobiles and memorabilia. A number of the artists we display create art live on site! Our collection includes works from aspiring students, accomplished professionals and masters! Come tour and/or host an extra- unique event ~ all, where art lives!
Largest Room

300

Reception Capacity

400

Space Notes

Room usage can be combined. Space options are flexible. Contact coordinator for details.

Banquet Capacity

400

Number of Rooms

13
Meeting Rooms
Main Showroom
Vertigo Heights
Rooftop
Firehouse
Nautical
Taproom
Boulevard Garibaldi & Workshop
Retro Room
Frank Llyod Wright
Vintage French Dining Room
Triangle Theatre
Marilyn Monroe Room
Hunt Room
Elizabeth Regional Gallery
Prairie Room
Bourbon Street
Casablanca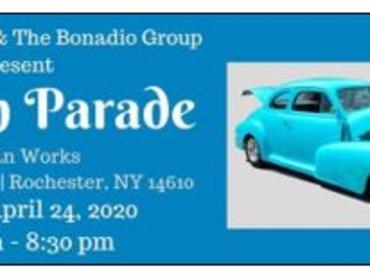 April 24, 2020
Come see over 50 cars from a classic car collection, all proceeds for this event going towards tuition for bishop Kearney kid.
more