Anderson Alley Artists have working studios, galleries, and businesses in the Anderson Arts Building. Located in the Neighborhood of the Arts, we have organized Open Studio and Holiday Gala Events. We welcome the public to visit and purchase from working studios, including painters, photographers, sculptors, textile artists, jewelers, ceramicists, and printmakers.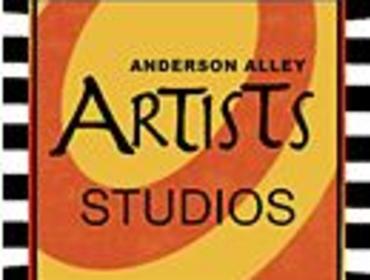 December 1, 2018 - December 2, 2018
In addition to our many artists, we'll also feature guest artists, musicians, and other surprises.
Friday, December 1st from 6-9PM and Saturday, December 2nd from 11-4PM.
more