May Events That ROC
Tuesday, May 1, 2018 9:00 AM by Visit Rochester Staff

With the weather warming up, there's plenty to do around Rochester and the Finger Lakes this May!  If we're not out at the Rochester Lilac Festival, you can find us at one of the many other events happening around town. We've pulled together the following list of top events and activities you don't want to miss when you #VisitROC this May.
Festival Fun
2018 Rochester Cocktail Revival
May 1-6, Host Bars
4th Annual Nitrate Picture Show
May 4-6, George Eastman Museum
Flower City Days
May 6, May 13, May 20, May 25, May 27, May 28, Rochester Public Market
120th Annual Rochester Lilac Festival 
May 11-20, Highland Park
* For more festival information, check out our official guide to the 2018 Lilac Festival!
May 25-28, Barnard Fireman's Field in Greece, N.Y.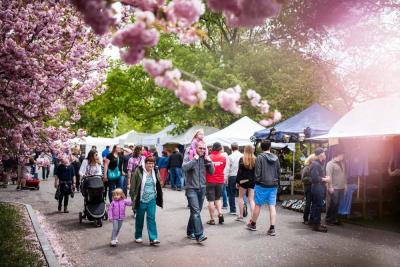 Taking The Stage (And Screen)
RENT
May 1-6, Rochester Broadway Theatre League
Trevor Noah
May 4, KODAK Center
May 5, Blue Cross Arena
Steel Magnolias
May 8-June 3, Geva Theatre
May 11, The Little
Avenue Q
May 11-27, Blackfriars Theatre
Carmen In Concert
May 24-26, Rochester Philharmonic Orchestra
Hitting The Field & Race Course
2018 Rochester Knighthawks Playoffs
May 4, Blue Cross Arena
MVP Health Care Rochester Twilight Criterium
May 19, Downtown Rochester
Comedy @ The Carlson Night ft. The Batting Stance Guy
May 25, Rochester Red Wings Baseball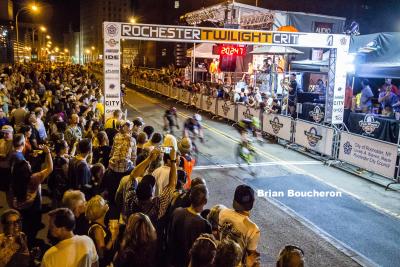 Family Funtastic
2018 Opening Day-Wild Safari Tours
May 4, Hidden Valley Animal Adventure
Pig-A-Palooza & Farm Day
May 5, Lollypop Farm
Pinkalicious
May 5, Nazareth College Arts Center
May 12-13, Genesee Country Village & Museum
Discover Neverland Weekend
May 19-20, The Strong Museum of Play
Season Opening
May 20, New York Museum of Transportation
Special Events
World Video Game Hall Of Fame Celebration Weekend
May 5-6, The Strong Museum of Play
Eastman Entertains: At The Movies
May8-20, George Eastman Museum
May 11, Rochester Public Market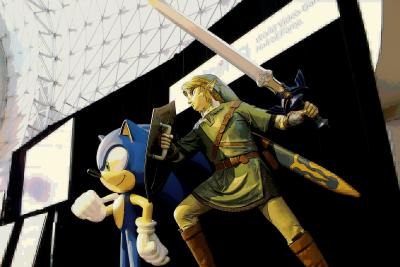 Eat & Drink
Cinco De Rhino
May 5, Seneca Park Zoo
RMSC After Dark Presents: Space Ball
May 12, Rochester Museum & Science Center
Rohrbach's "Meet The Brewer"
May 24, Via Girasole Wine Bar
ZooBrew
May 25, Seneca Park Zoo
Food Truck Rodeo 
May 30, Rochester Public Market
There are so many things to see, do and experience when you visit Rochester this May!  Whatever you choose to do, share your adventures in Rochester with us using #VisitROC!
Comments